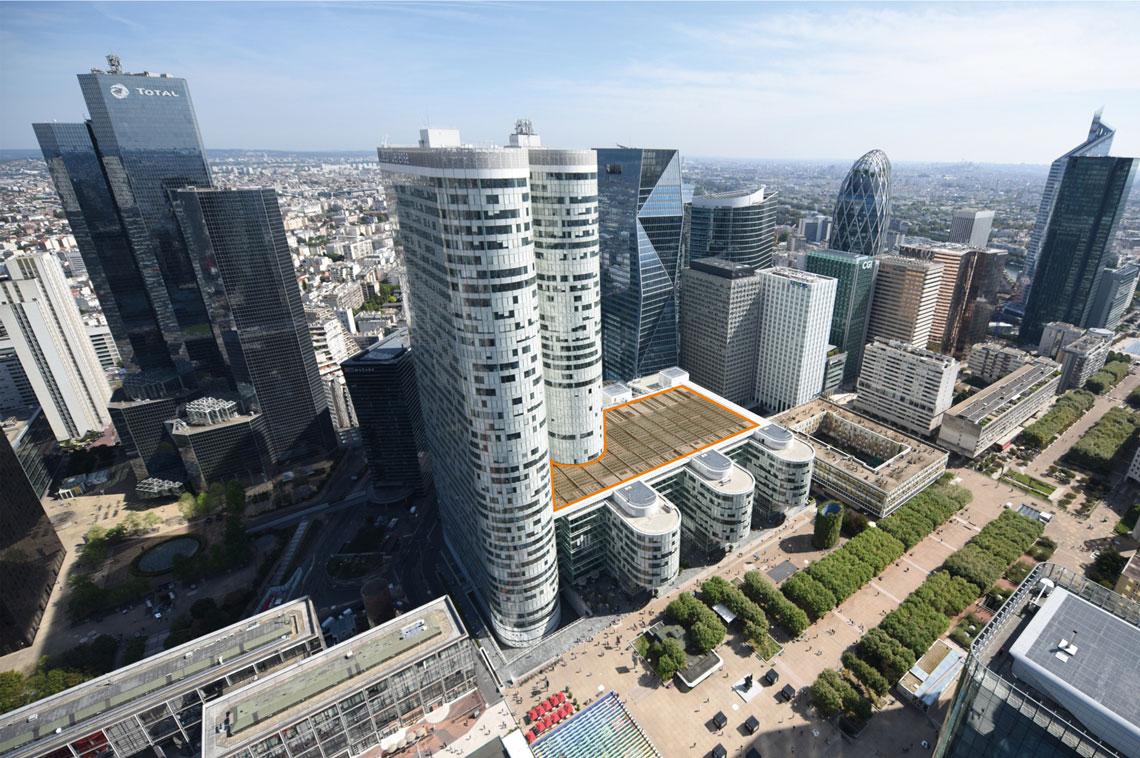 Client
BNP Paribas Real Estate
Architect
Jean Paul Viguier Architecture
RFR's assignments
Studies for the restoration and monitoring of the work until completion.
Façade area
4500 m2 (glass roof)
Description
The "Coeur Defense" building was built about twenty years ago and is still today the largest set of Defense offices, accommodating 15,000 people daily. The project consists of the renovation of the atrium glass roof that connects the 2 high-rise towers and 3 low-rise buildings with a total coverage of 4500m². RFR Structure and Envelope defined a strategy in order to intervene on the glass roof on an occupied site, and to renovate its waterproofing without dismantling the windows or the monumental smoke extraction dampers. The outer covers and seals are replaced, but the drainage seals are maintained, after checking their condition.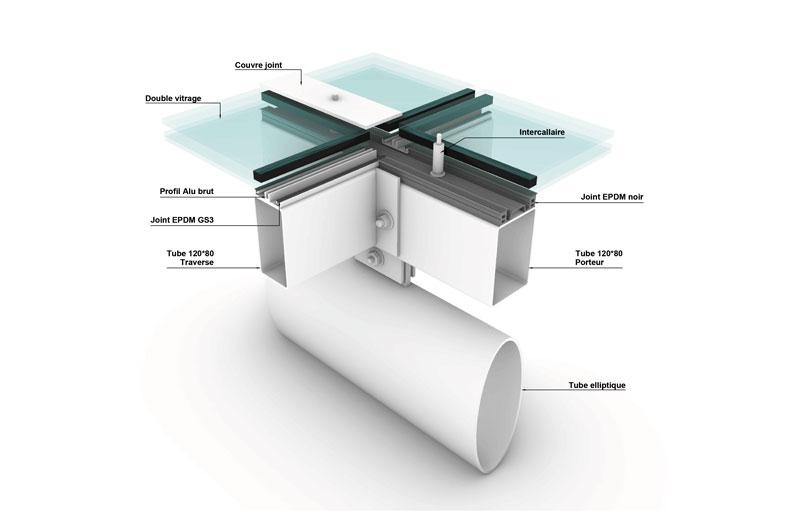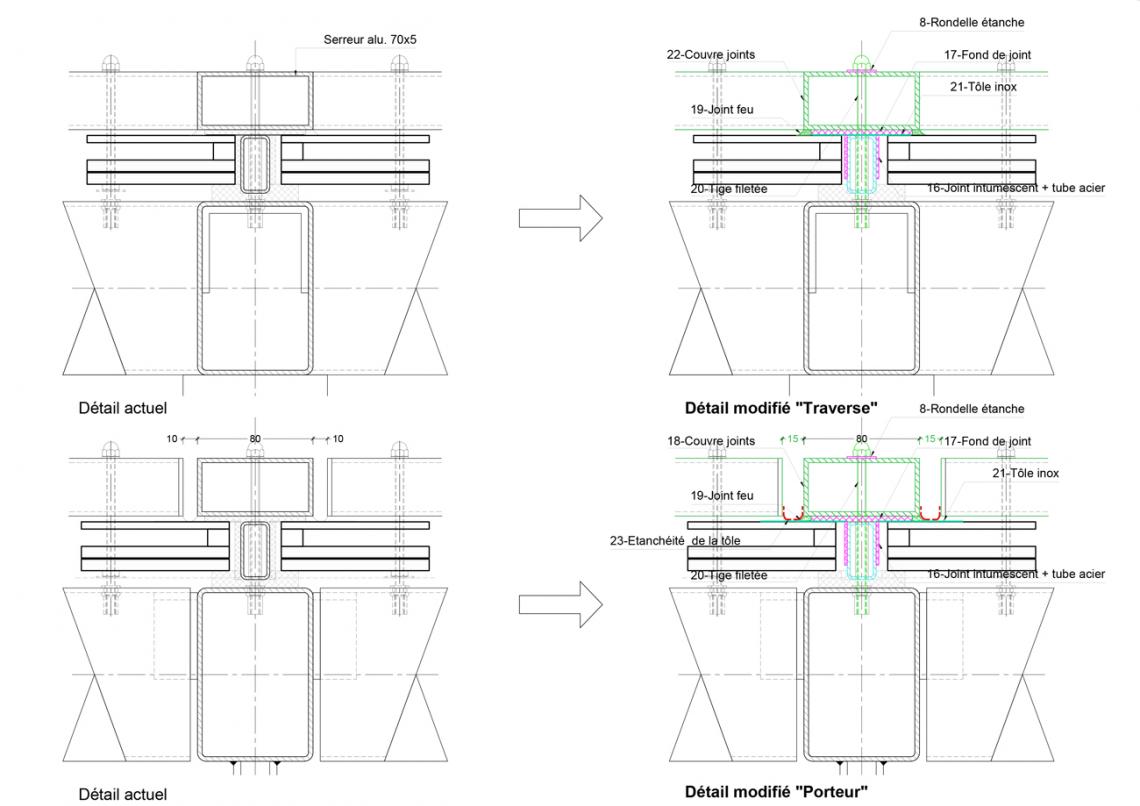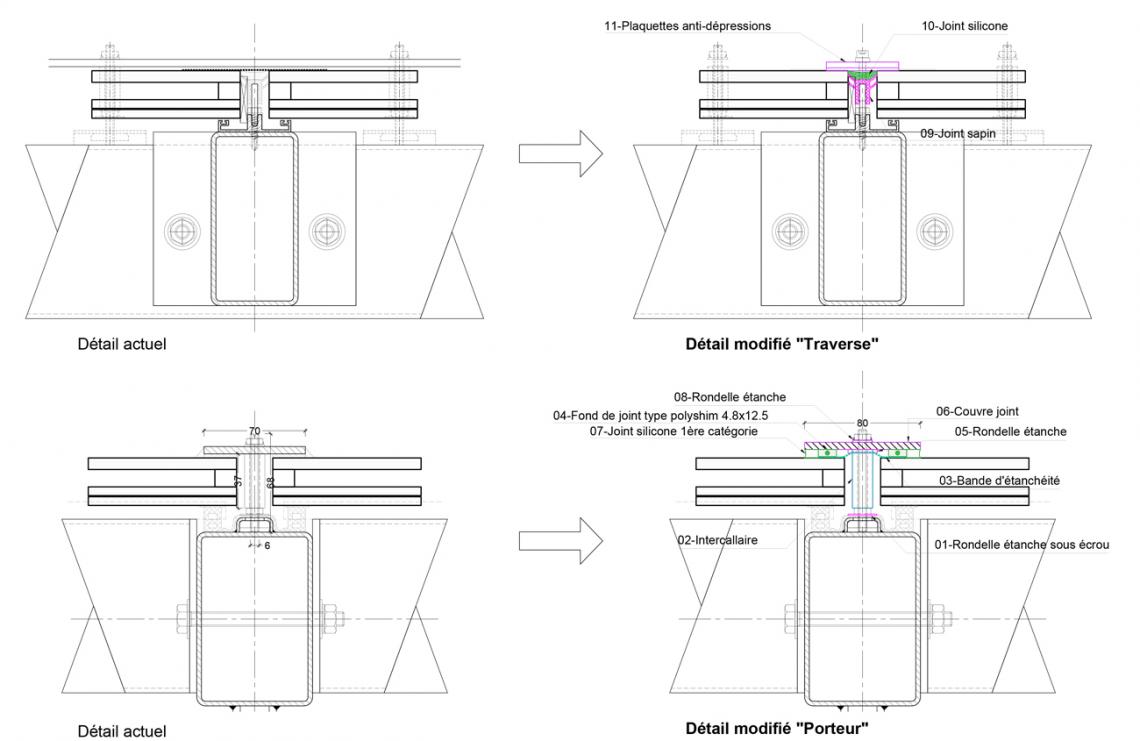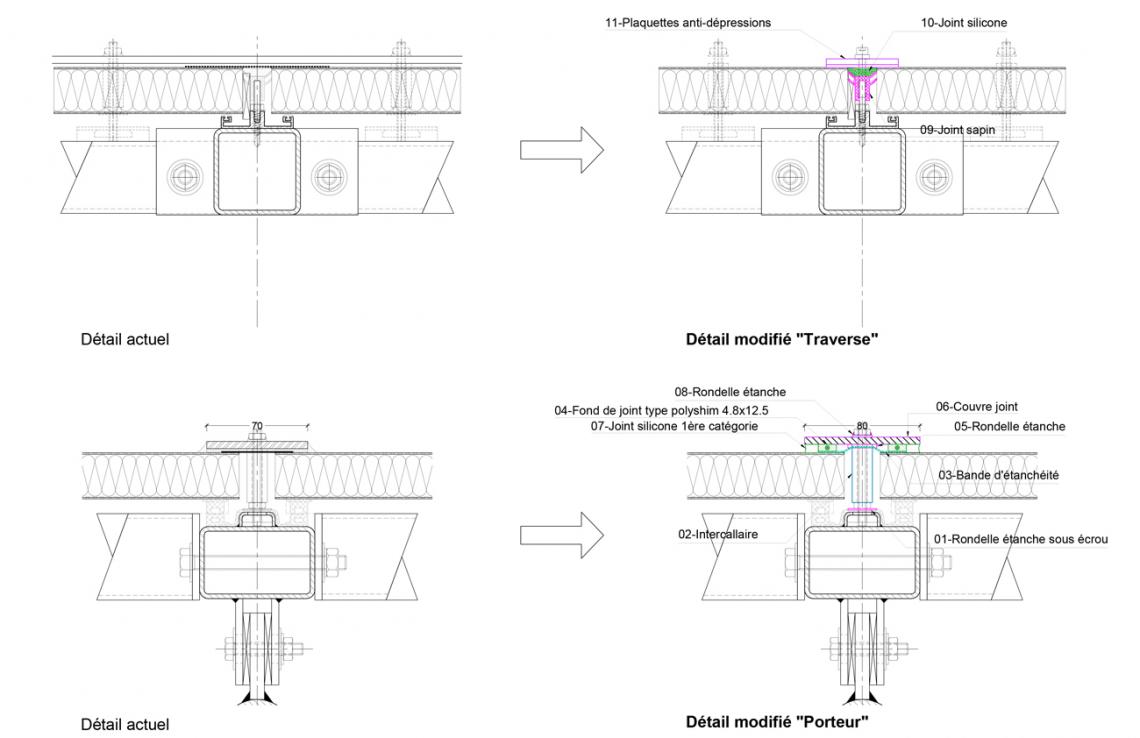 For this project, the work will be carried out on an occupied site in three phases:
- Phase 1: spring 2021 through summer.
- Phase 2: in the spring of 2022.
- Phase 3: in 2023 for the 2-hour flame resistant canopy