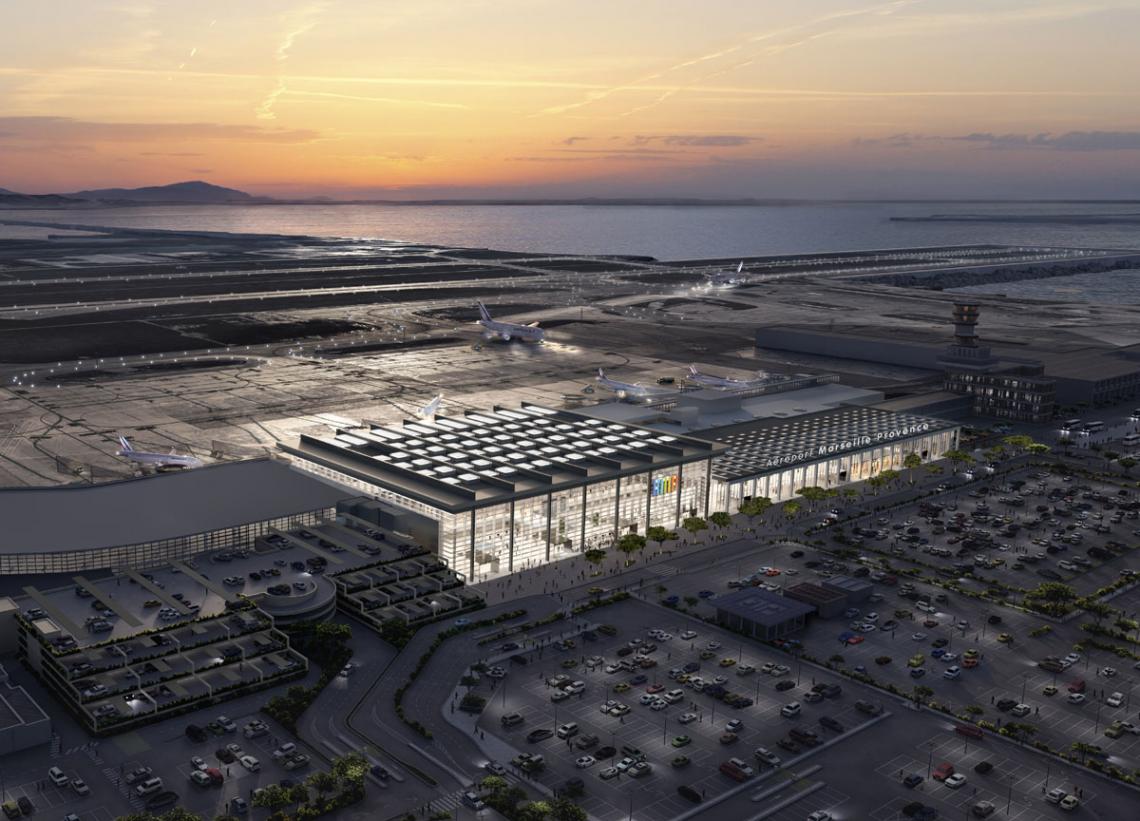 Client
Aéroport Marseille Provence
Architect
Foster and Partners
Tangram
RFR's assignments
RFR work on this project consists in the technical design of the facades for the whole project, from sketch design to construction achievement as well as the skylights. 
Description
This project is an extension of Marseille Provence airport terminal. RFR designed, in a challenging earthquake area, a widely glazed facades, especially at the angles and without secondary additional structure. 84 skylights designed by RFR light up the hall. These skylights add to the natural light entering the interior spaces. Metallic slats are fixed on top of these skylights, in order to create a sunscreen.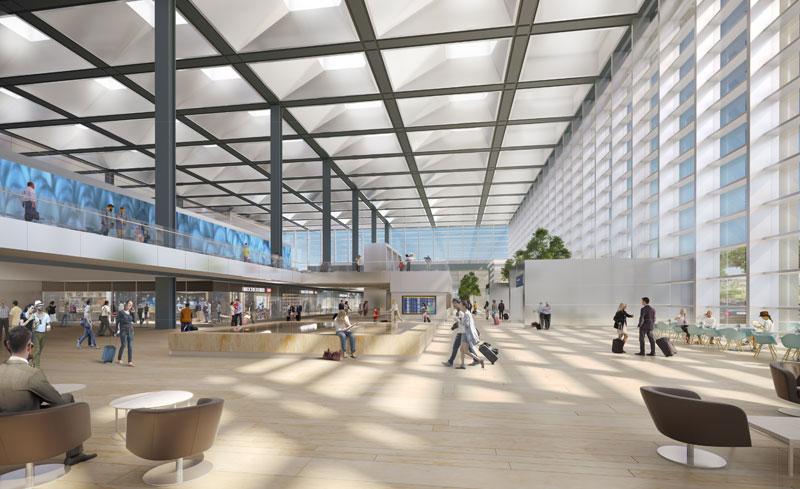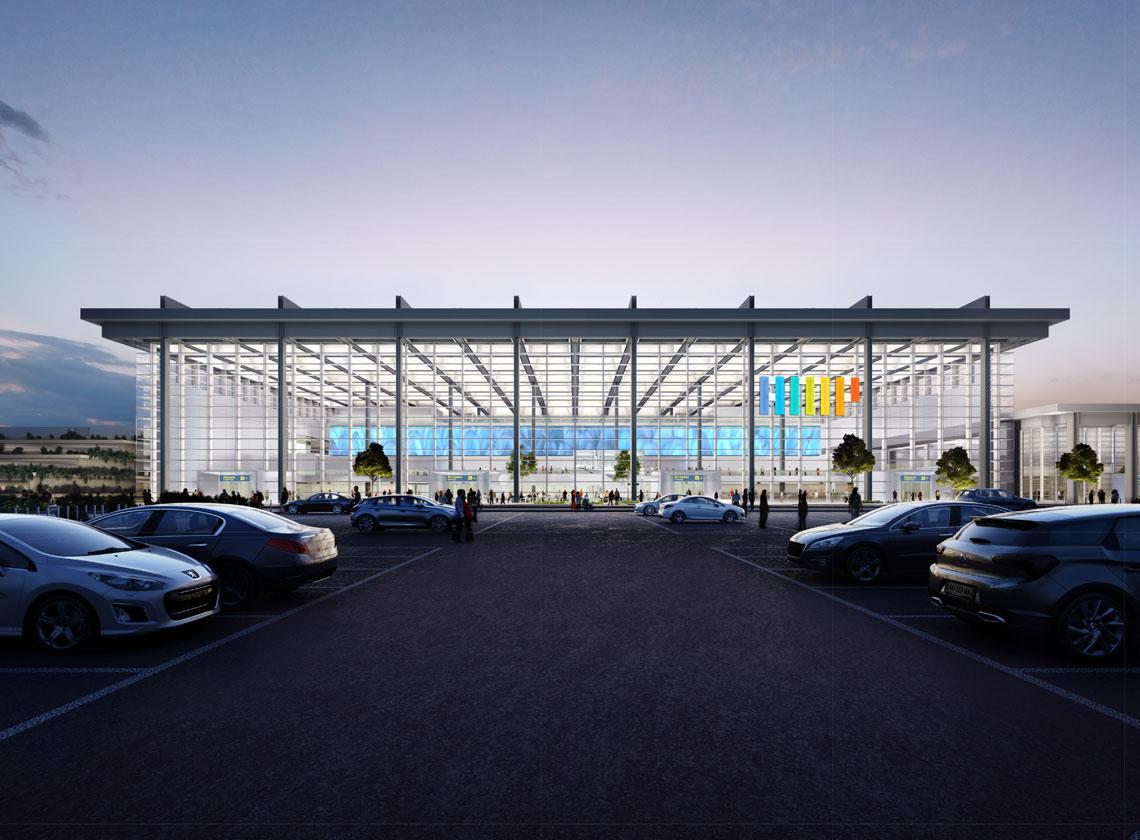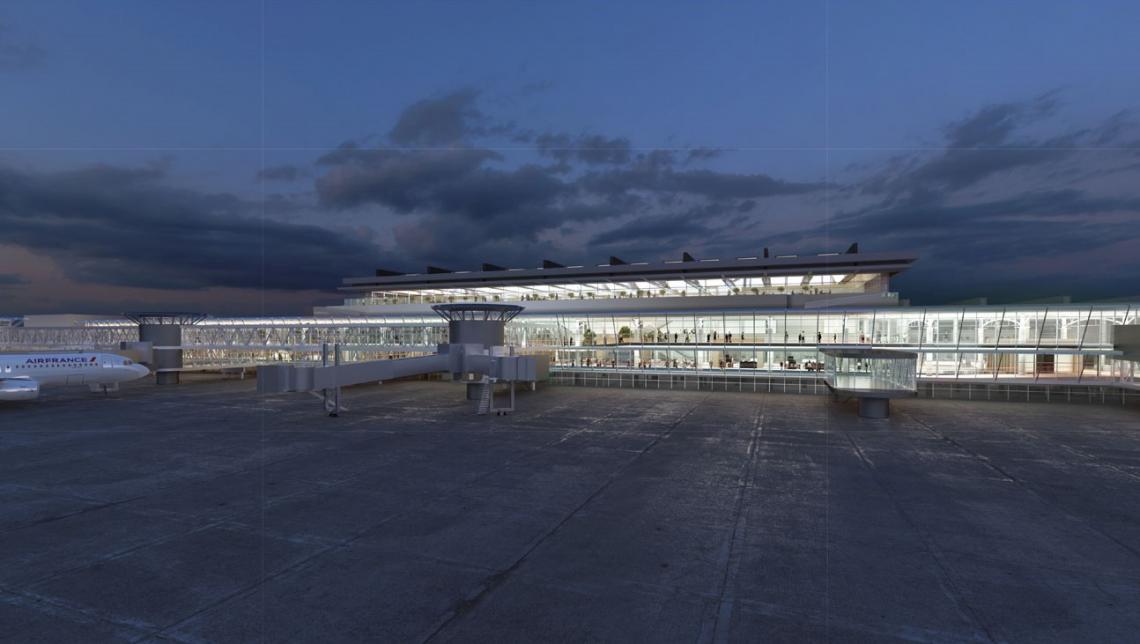 The new extension project facades reflect the state of the art in architectural & technical modern airport conception. The city side large facade is mainly facing North and it is mostly made of glass in order to get a maximum amount of natural light shining through in the airport hall. In summer, the harmful solar inputs are reduced by using high performance glass with a solar protective layer. The side facades, and the runway façade have a smaller surface. The overhanging roof and the horizontal shading blades protects them by creating a mask effect.