MOdA (Headquarters of the Paris Bar Association)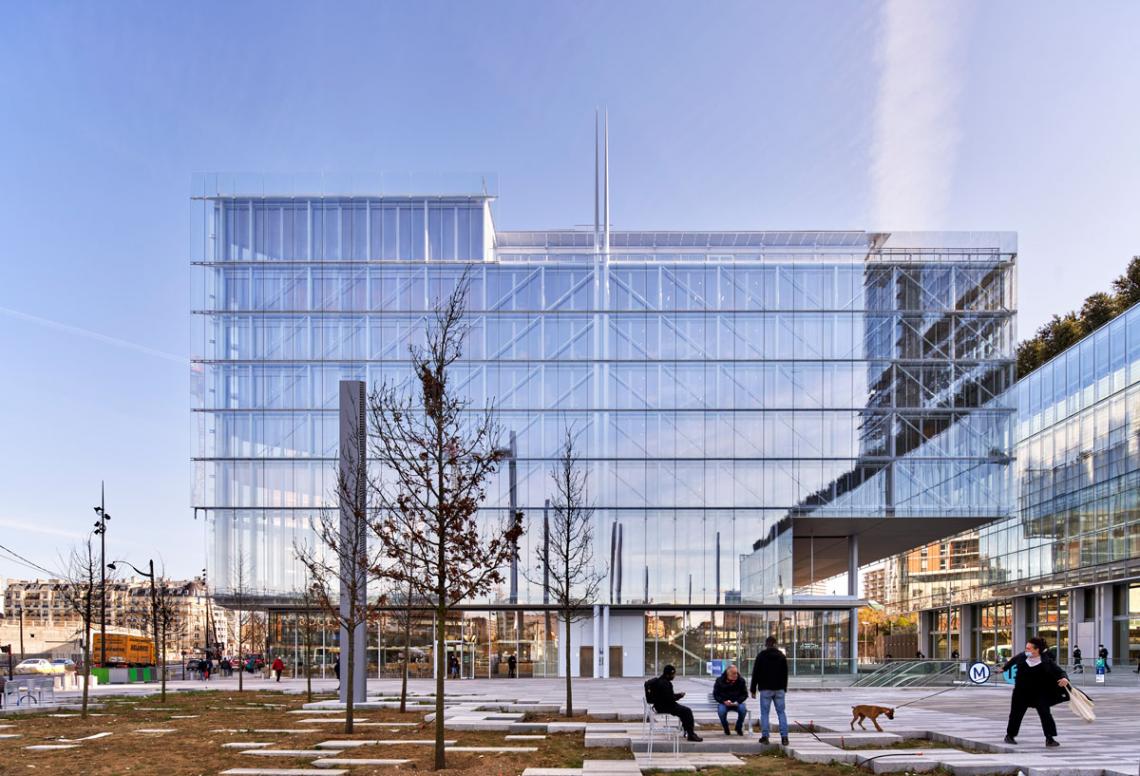 Architect
Renzo Piano Building Workshop
RFR's assignments
 The assignment comprises the technical design of the façades and special structures from preliminary design studies through to handover.
Description
The Maison de l'Ordre des Avocats (MOdA, the headquarters of the Paris Bar Association), is an integral part of the new Cité Judiciaire, a group of buildings dedicated to the legal profession, currently under construction in Paris's 17th arrondissement. Symbolically transparent, the life of the building, its activity and its comings and goings, will be clearly visible through its facade.
The structurally sophisticated building has to deal with a site that sits on top of the Metro, and is loaded on springs in order to reduce noise and vibrations. The facade was designed to adapt to the ground and main structure movements without jeopardizing the air and water tightness.
The envelope on typical floors is composed of a double skin. The first part of the double skin is a water- and airtight internal skin with a laminated timber frame to improve thermal insulation and opening windows to enhance comfort and facilitate maintenance. The outer skin makes maximum use of glazing to enhance the sense of transparency and emphasise the exoskeleton, which lies between the two skins. The ultra clear glazing has reflective layers to meet the building's energy needs and bring the envelope fully to life.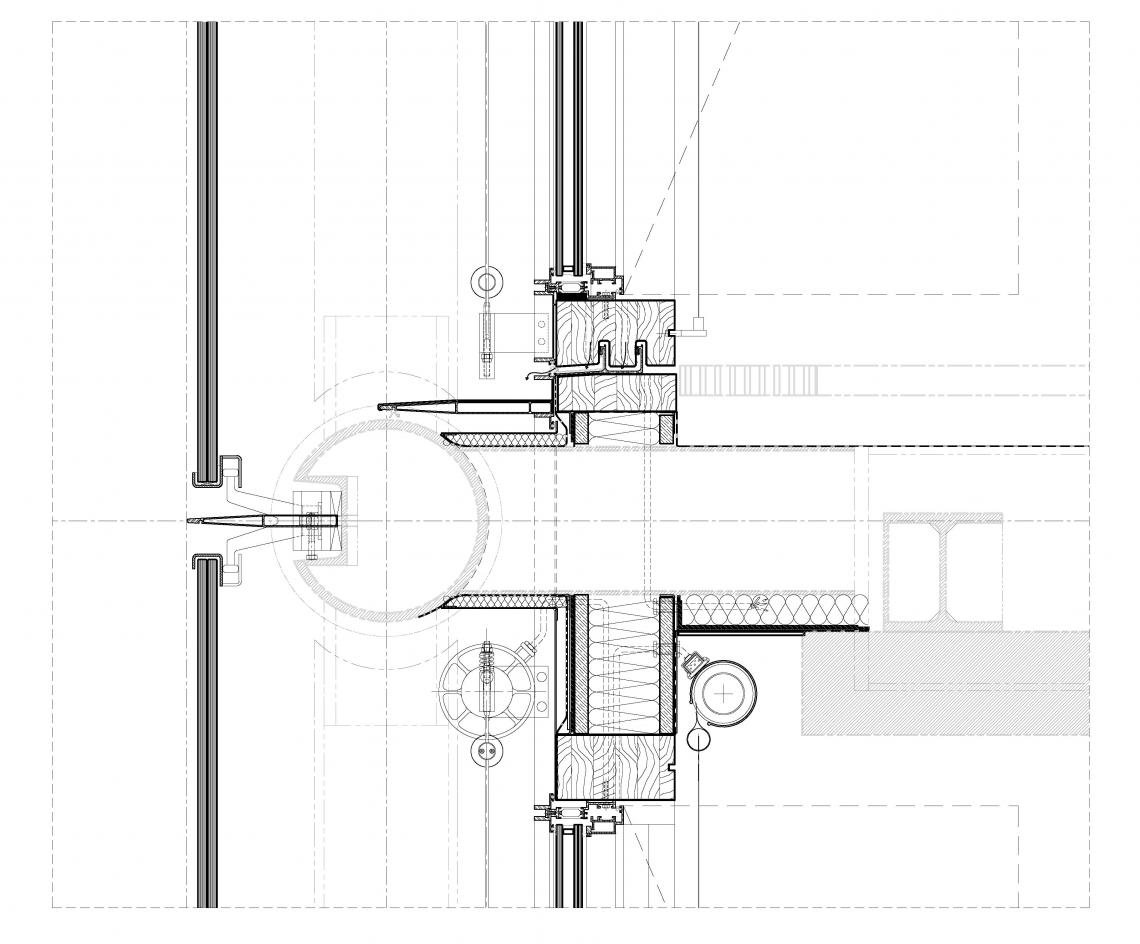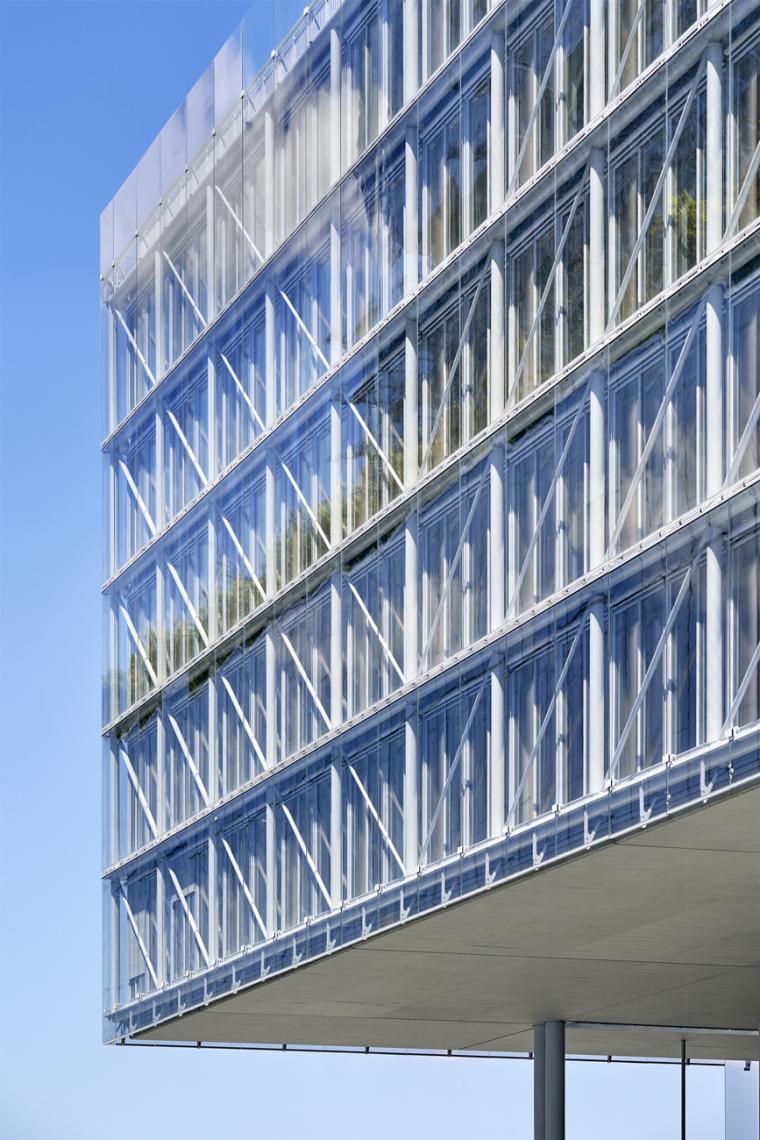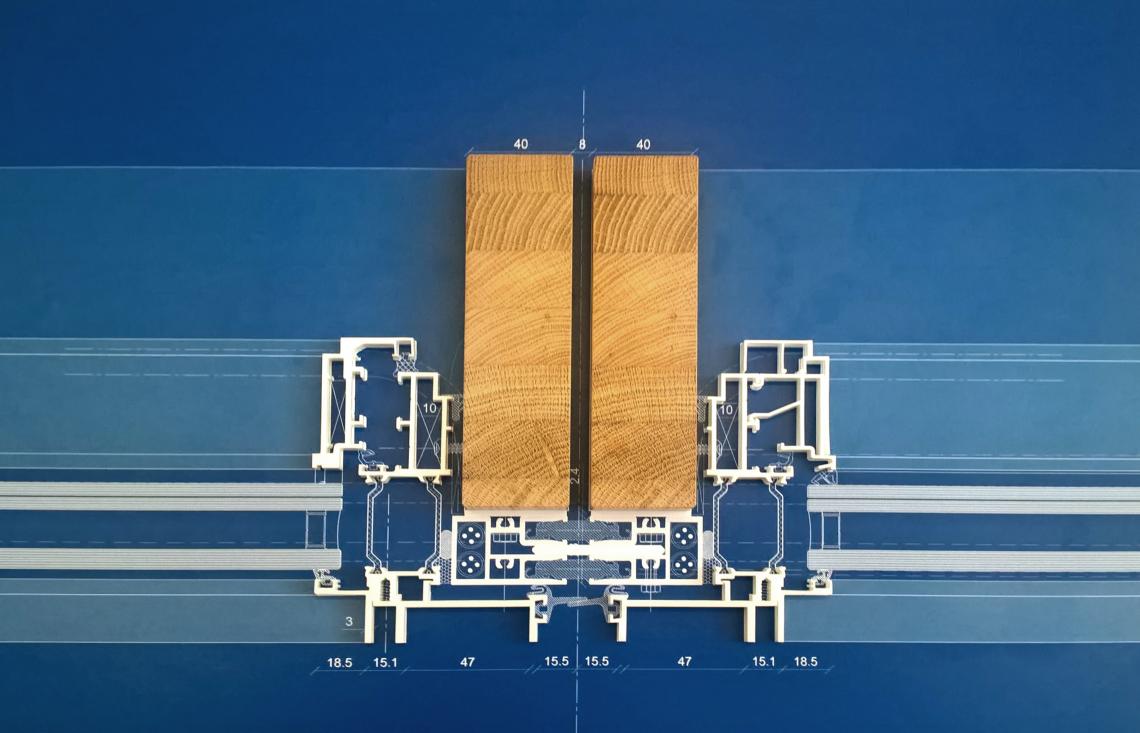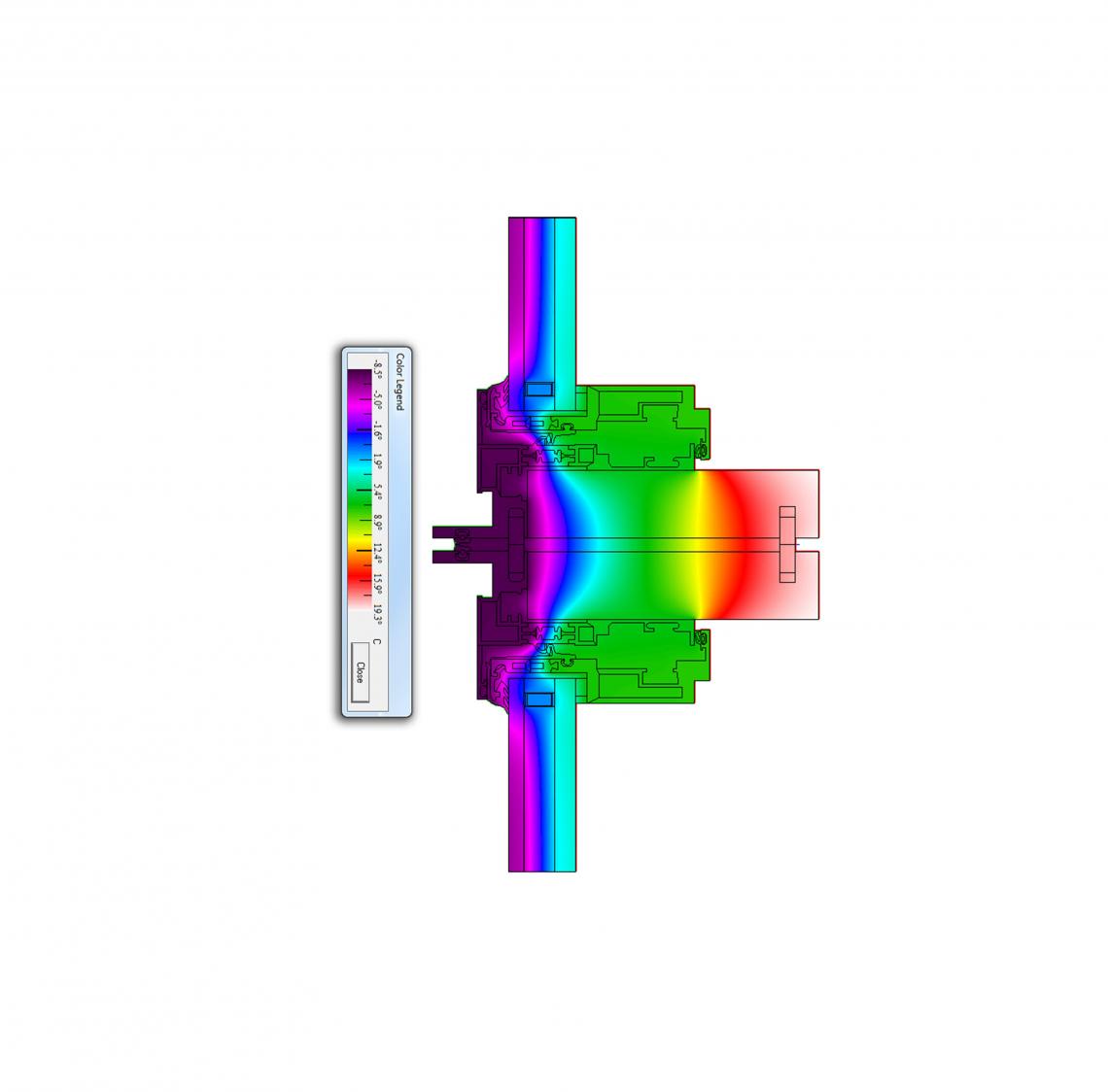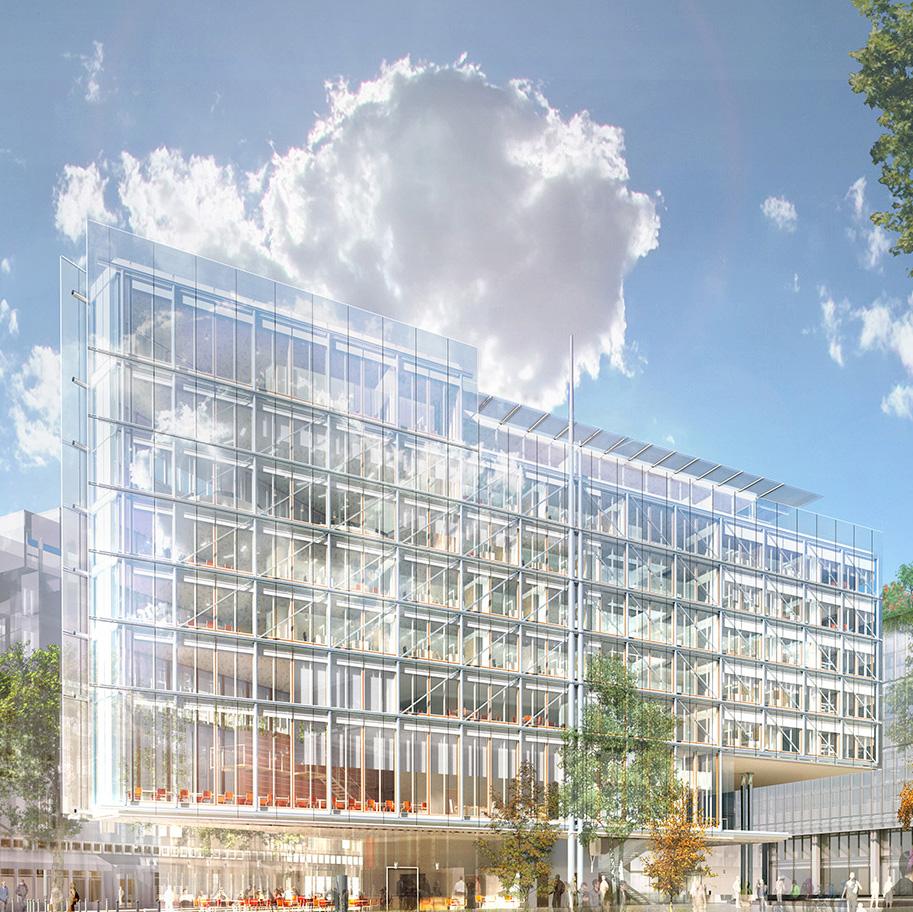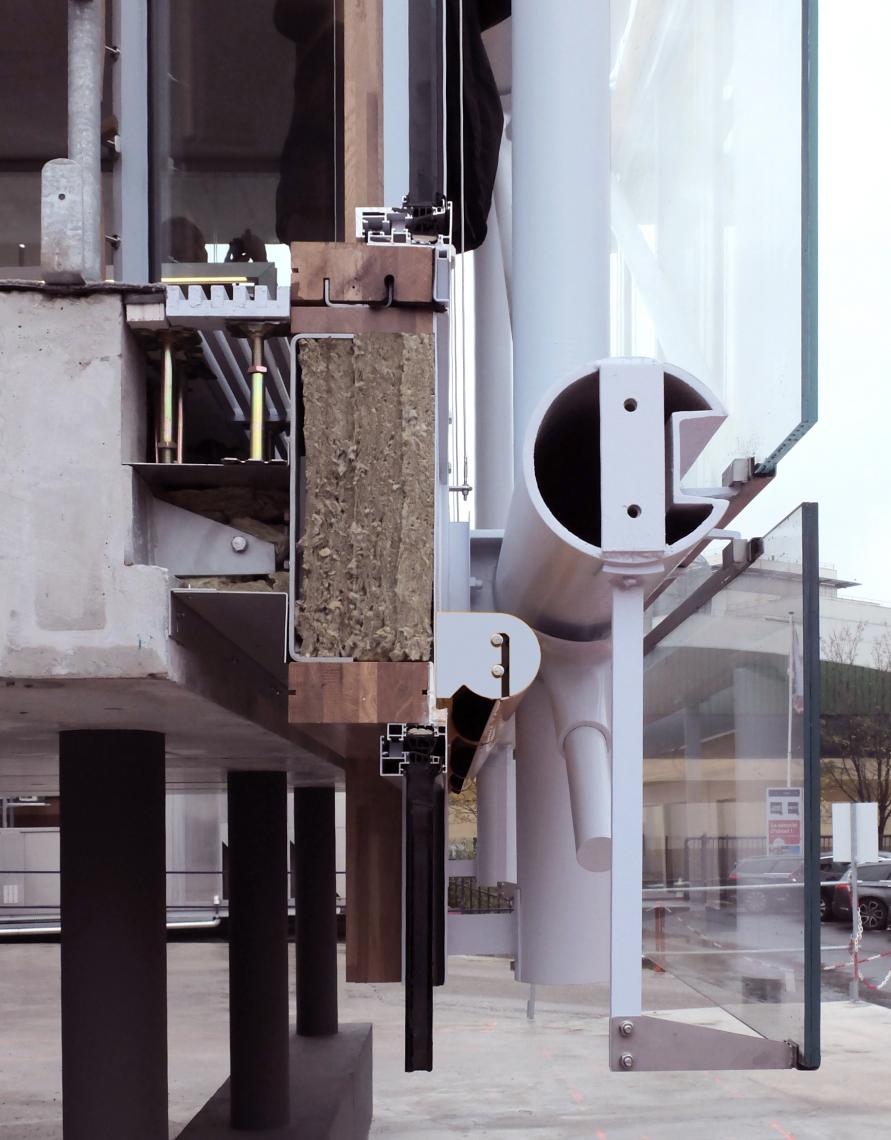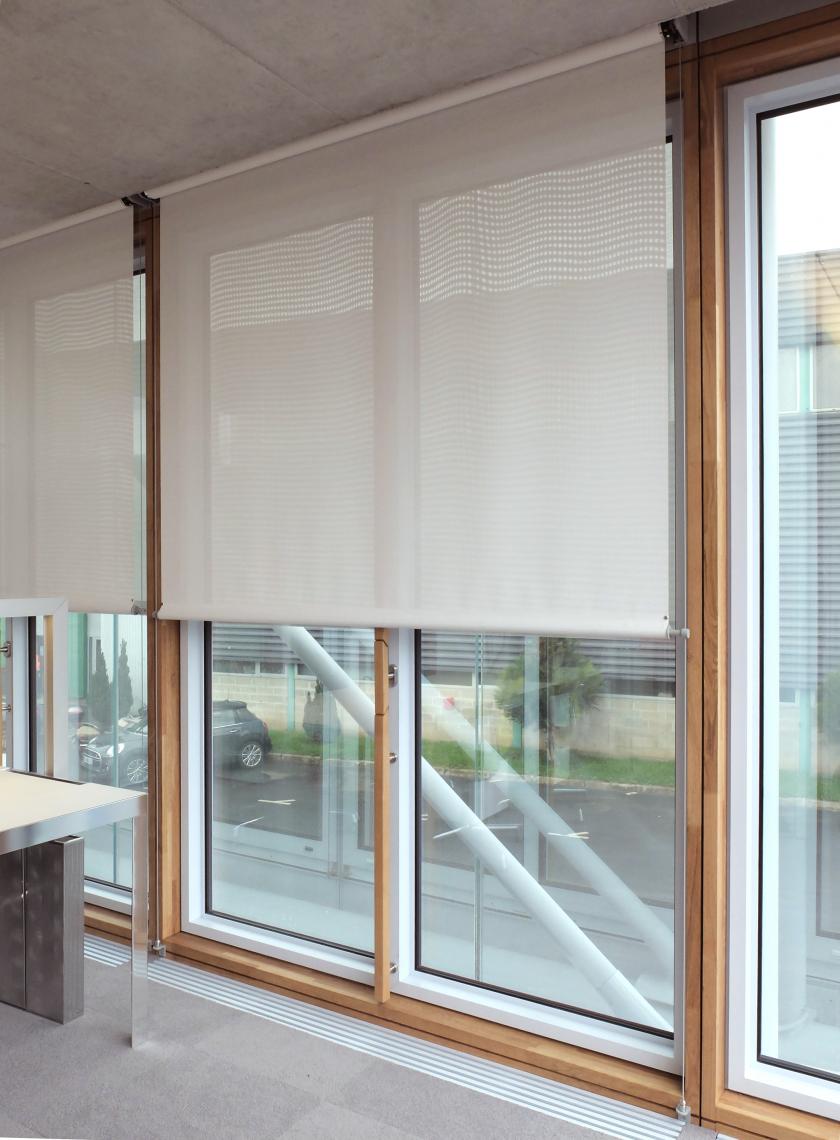 The "Maison des Avocats" (Paris bar association headquarters) is located on the plaza in front of the future Paris Law Courts, perpendicular to their main facade. The trapezoid-shaped building is raised above ground level by a central core with a cantilevered extension, giving pedestrians an uninterrupted view. The building is designed to symbolise transparency, the facades being composed of a glazed double skin wrapped around a steel load-bearing exoskeleton.