Client
City of Montpellier, SERM
Architect
Jean Nouvel, François Fontès
RFR's assignments
Technical design of the façades.
Description
On account of the flexible main structure and the large windows of this building, RFR developed a unique pendulum system. The exterior cladding was custom-made, and numerous mechanically operated windows were incorporated into the envelope.
In total, the envelope surface area is in excess of 20 000 m².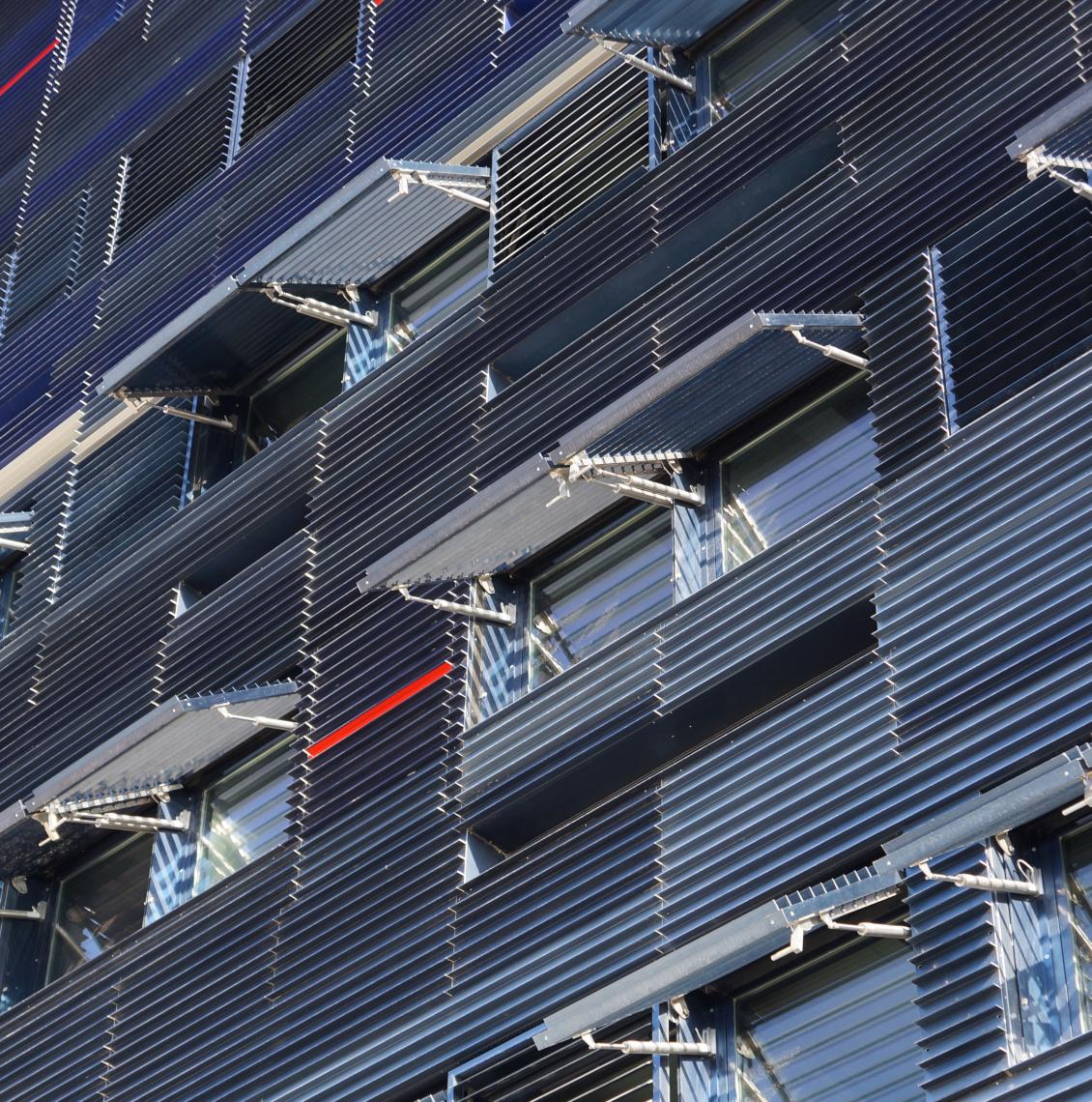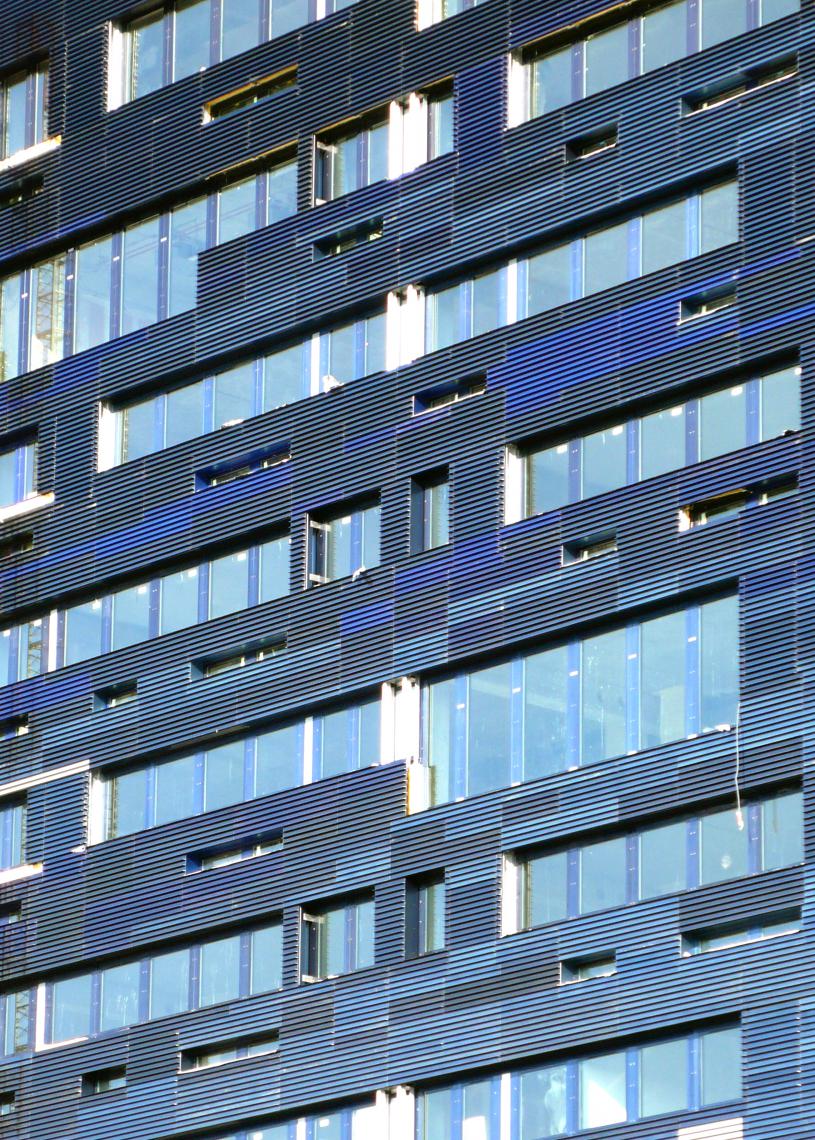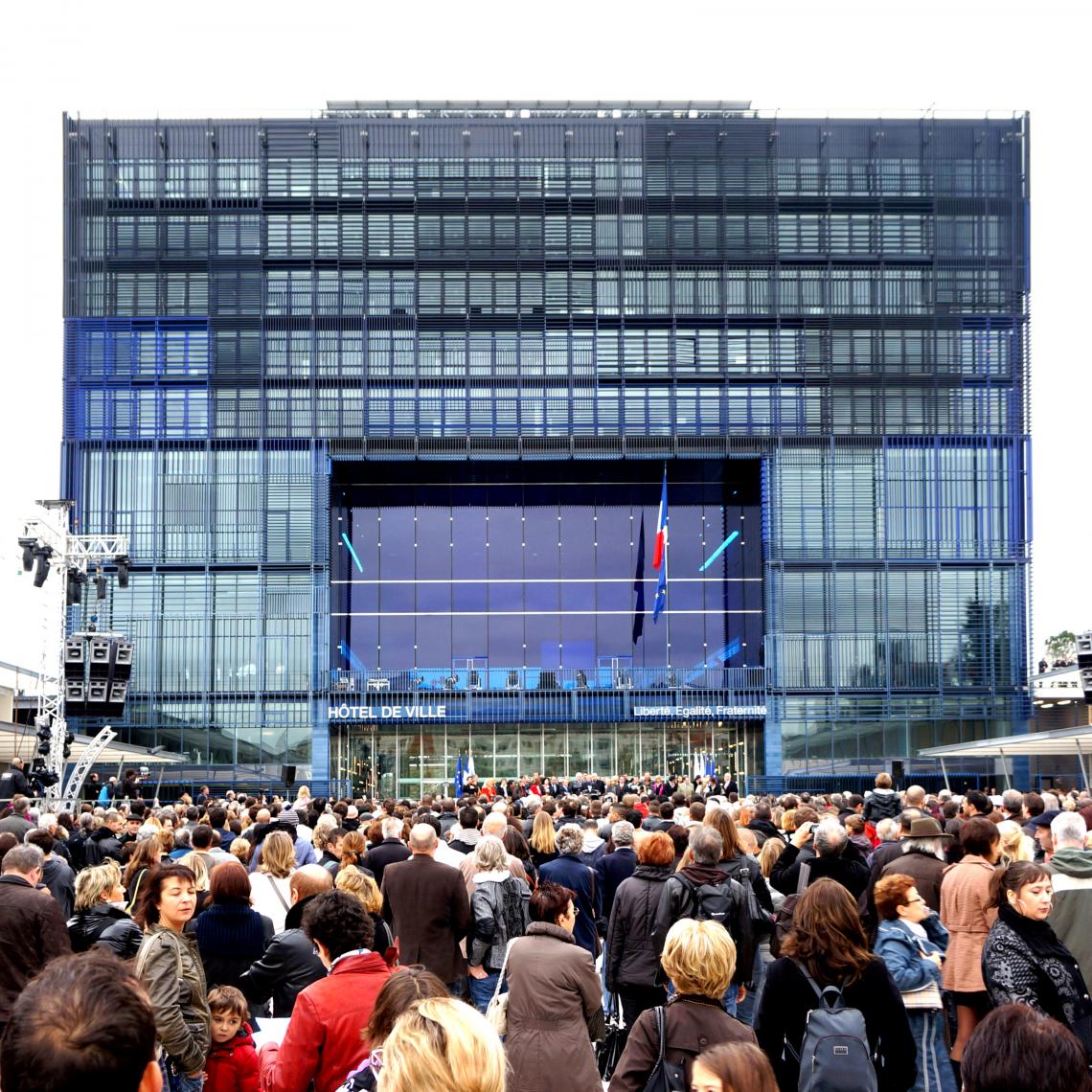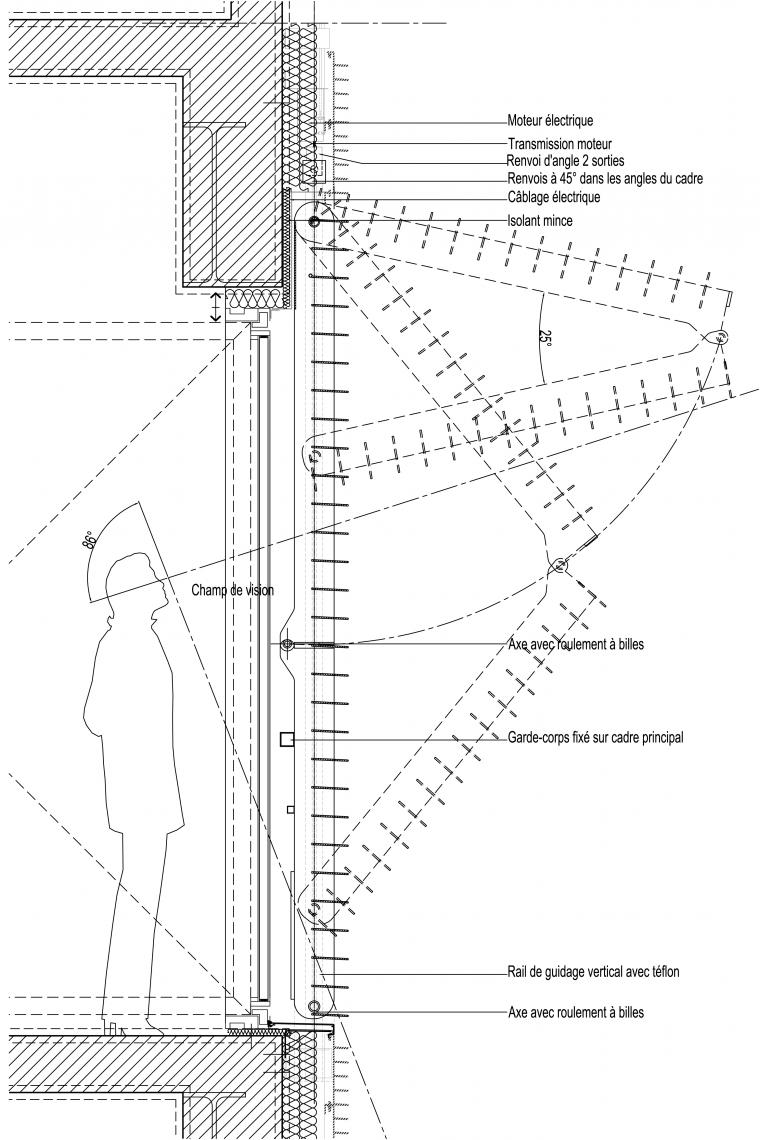 The new city hall in Montpellier lies on the banks of the river Lez, at the heart of a mixed development zone comprising businesses, offices and housing. This parallelepiped-shaped building, measuring nearly 40 metres tall by 95 long and 50 metres wide, straddles a stretch of water facing the river Lez and overlooks a 120 metre-long plaza on its north side. 
The building is structured around two interior patios, and pierced horizontally by voids providing dual-aspect views while creating refreshing shade with shimmering reflections.