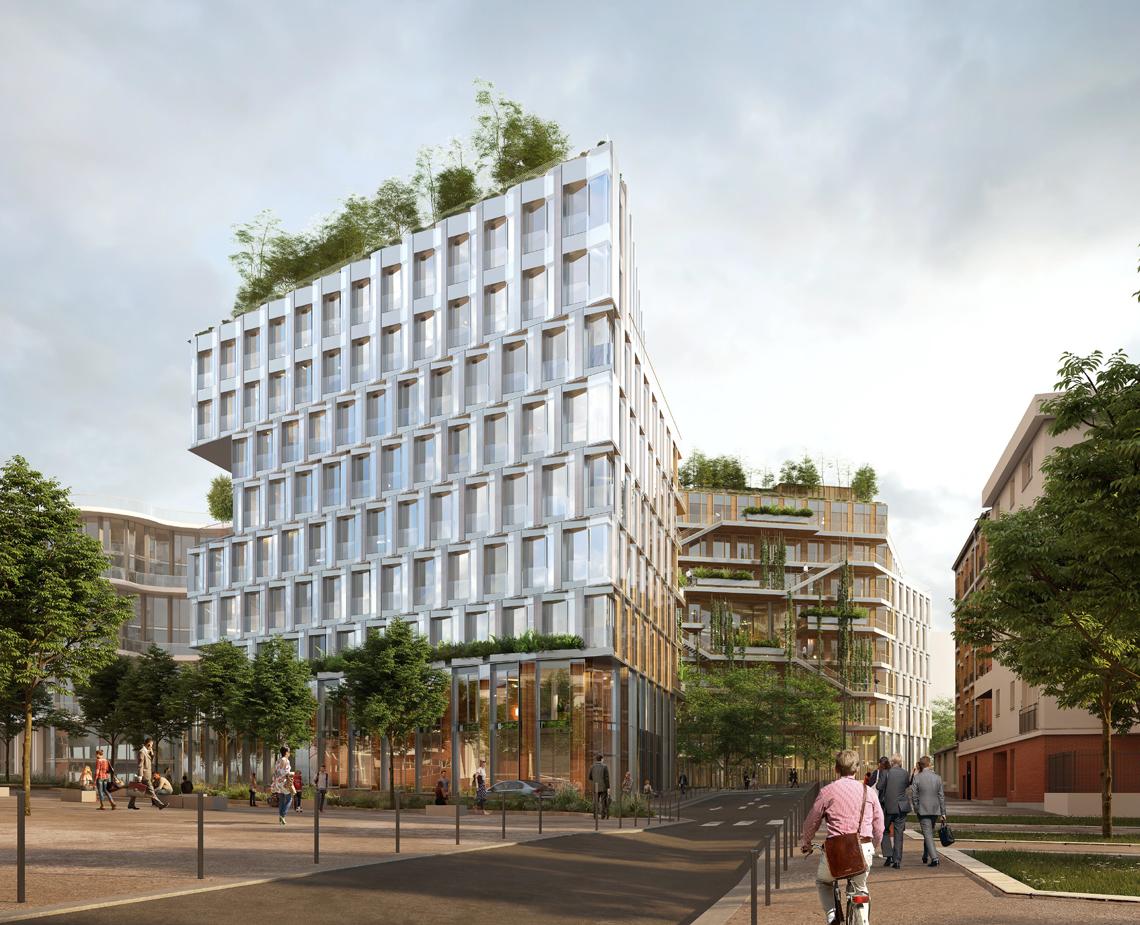 Client
Nexity Immobilier Entreprise
RFR's assignments
Facade engineering consultancy from conception to delivery.
Description
The future building features more than 11000sqm of facades of different types and different constructive methods. 8 facade types have been developed for this project while still keeping a visual continuity. In the generic areas, the three main facade types are modular blocs. This construction process consists in dividing the façade in prefabricated modules, which will then be installed alongside each other. A peculiar aspect of one of these types is the integration of a ventilated double skin within one of the modules. This double skin features an exterior bent laminated glass, and interior fixed or opening glass panels alternated with wooden laths covering the opaque surfaces. The frame supports the outer, 3,5m high, bent glass panels by the sides. The glass acts as safety guard. Regarding these, the building control consultant Veritas has issued an ATEx request. An ATEx or Appréciation Technique d'Expérimentation – Technical Experimental Assessment is a French legal procedure meant to qualify the use of a new or non-standardized technique, material or product. The French building department – CSTB – examines and validate the ATEx). Several systems combined ensure the building maintenance, among which a monorail suspended platform.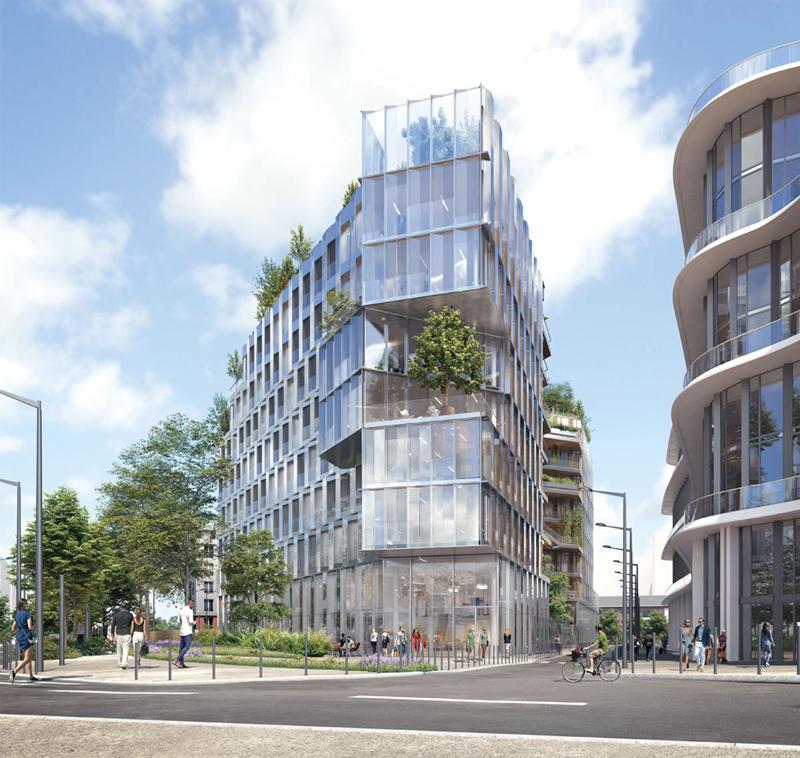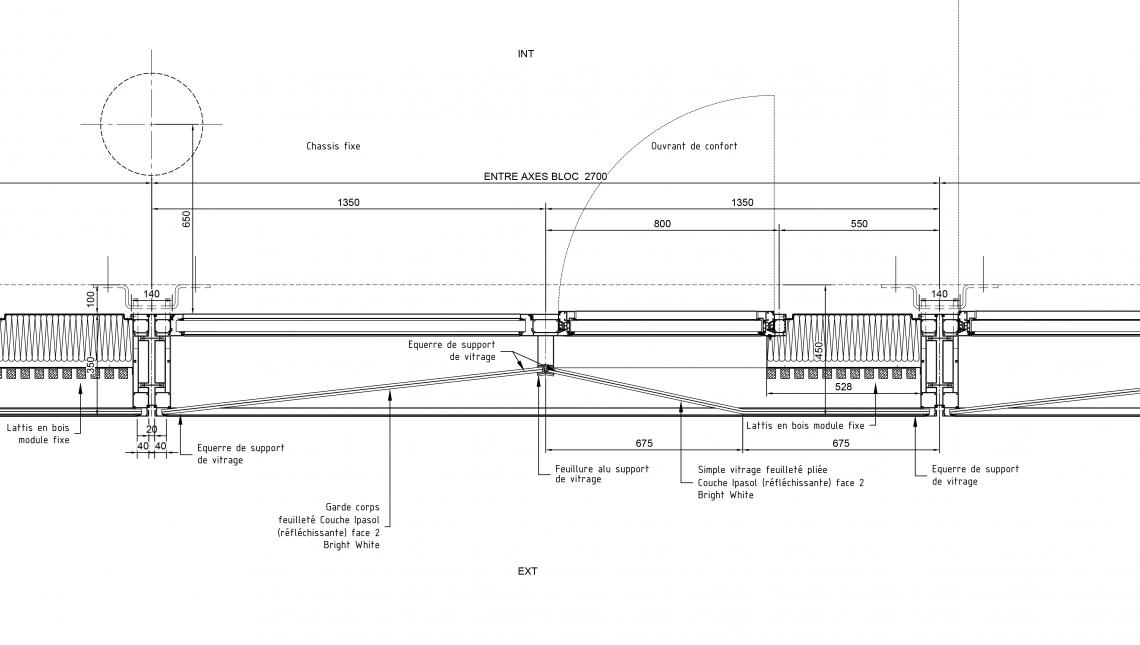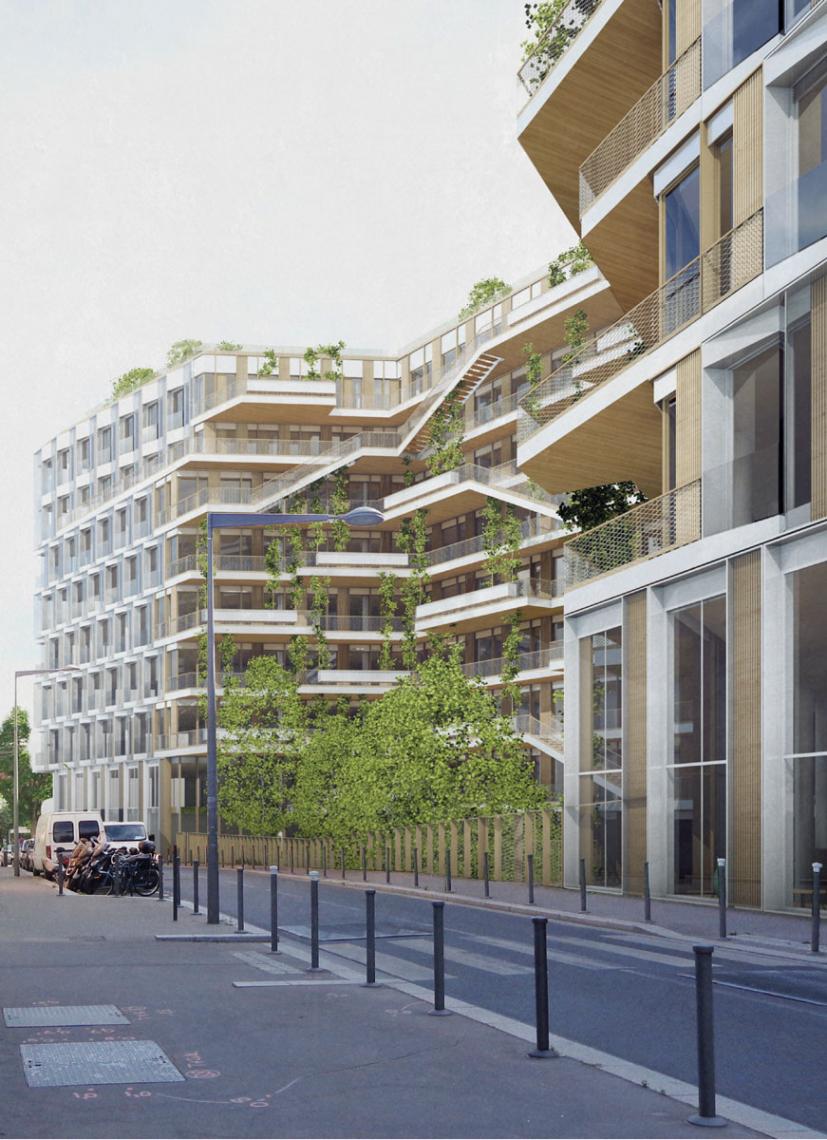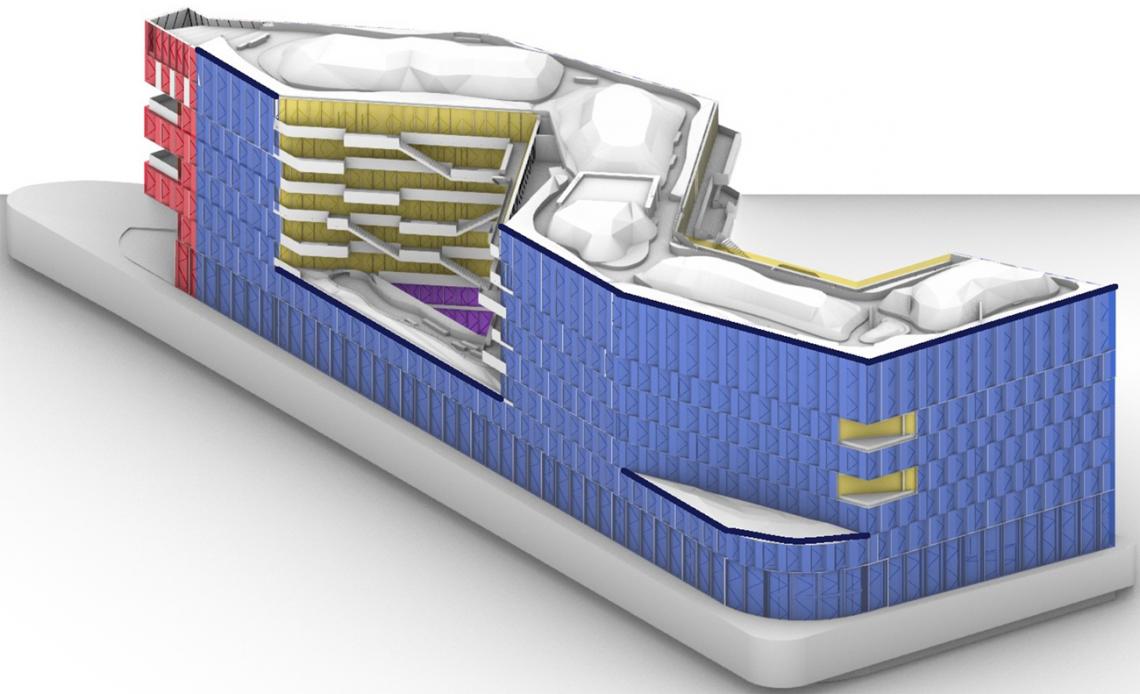 The real estate project « Reiwa » is located at the 67, rue d'Arago in Saint Ouen. The current building features 13144sqm of floor surface over 5 floors and the new project plans to offer 25000sqm over 8 floors.