La Samaritaine Department Store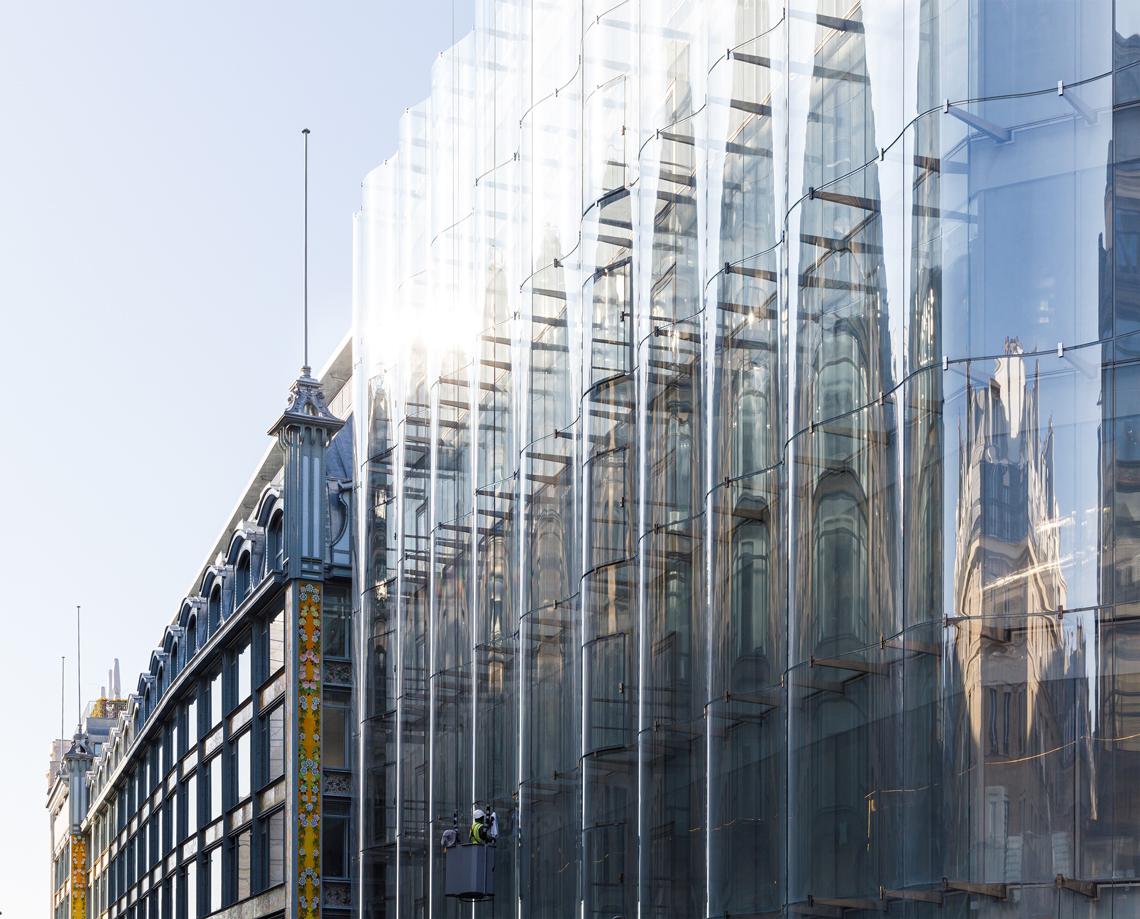 Architect
SANAA, SRA, François Brugel and Jean-François Lagneau
RFR's assignments
RFR scope includes all the façades as well as a number of special features such as glass roofs and walkways, establishing a link between built spaces. RFR is also involved in the renovation process of the historical glass roof that involves replacing the previous traditional glass panes by electrochromic glass in order to guarantee a high thermal performance and confortable conditions Inside the building without the need for additional equipment such as blinds or sun shades, which would damage the whole architectural style.
Description
The Rivoli building's curtain wall is composed of a non-watertight curved single-glazed outer skin with a chrome fritting, creating an undulating surface, in front of a flat triple-glazed internal skin with a white fritting that acts as enclosure for the building. The deepness of the outer skin's folded design ranges from 0.90 and 1.30 meters. Given the free shapes of the curves and the high optical quality required for the glazing, the curved panes are made of annealed glass and were produced on surface moulds. The project also includes special structures such as glass canopies, glass roofs on the newly created courtyards and walkways which ensure the transition between built volumes. Among these works, the "Ombrelle" and "Dôme" glass roofs structures have been optimized in order to achieve extremely lightweight designs composed of steel sub-tensioned structures.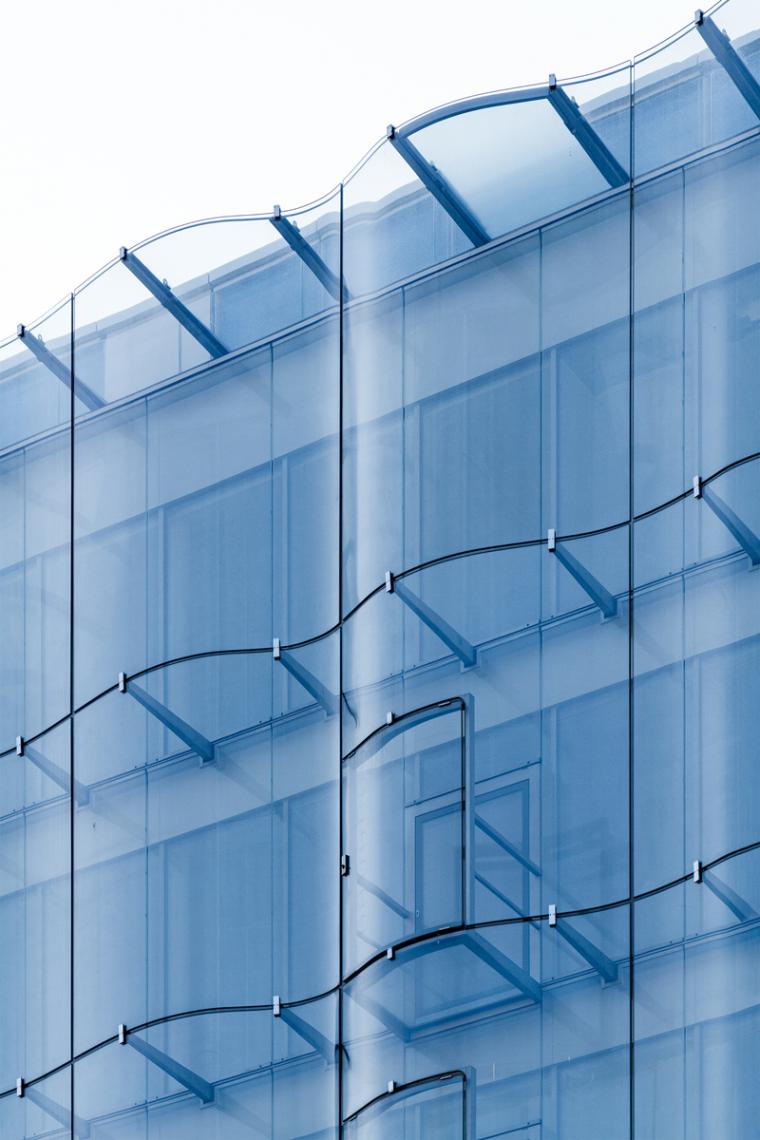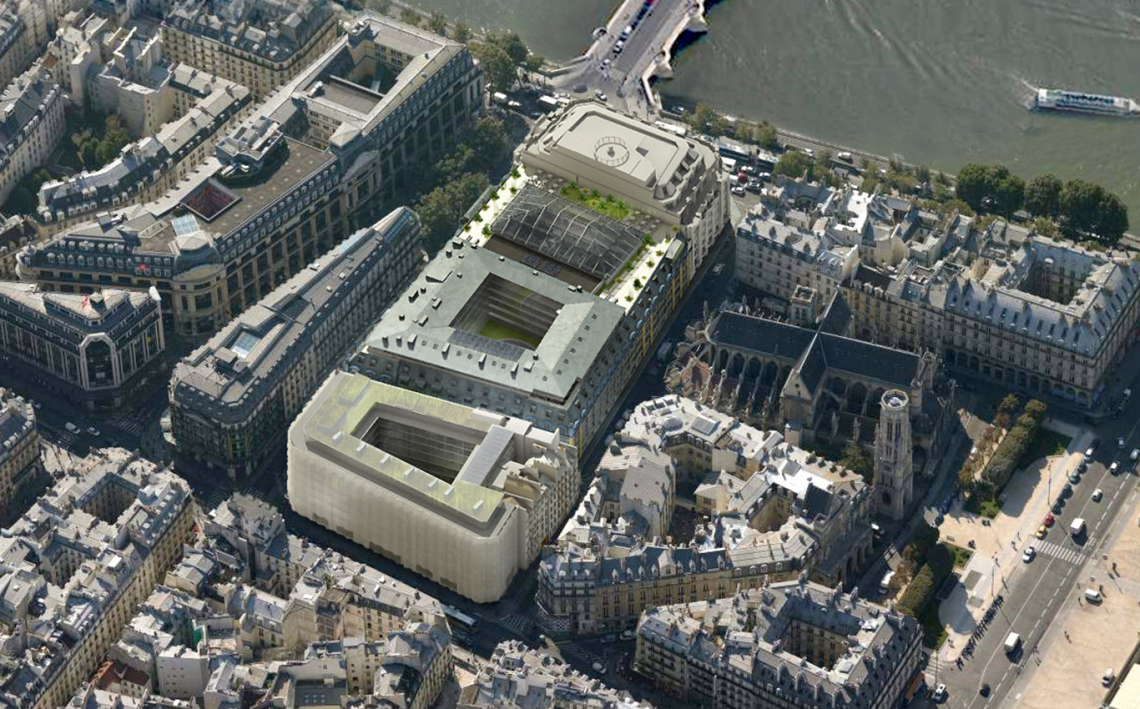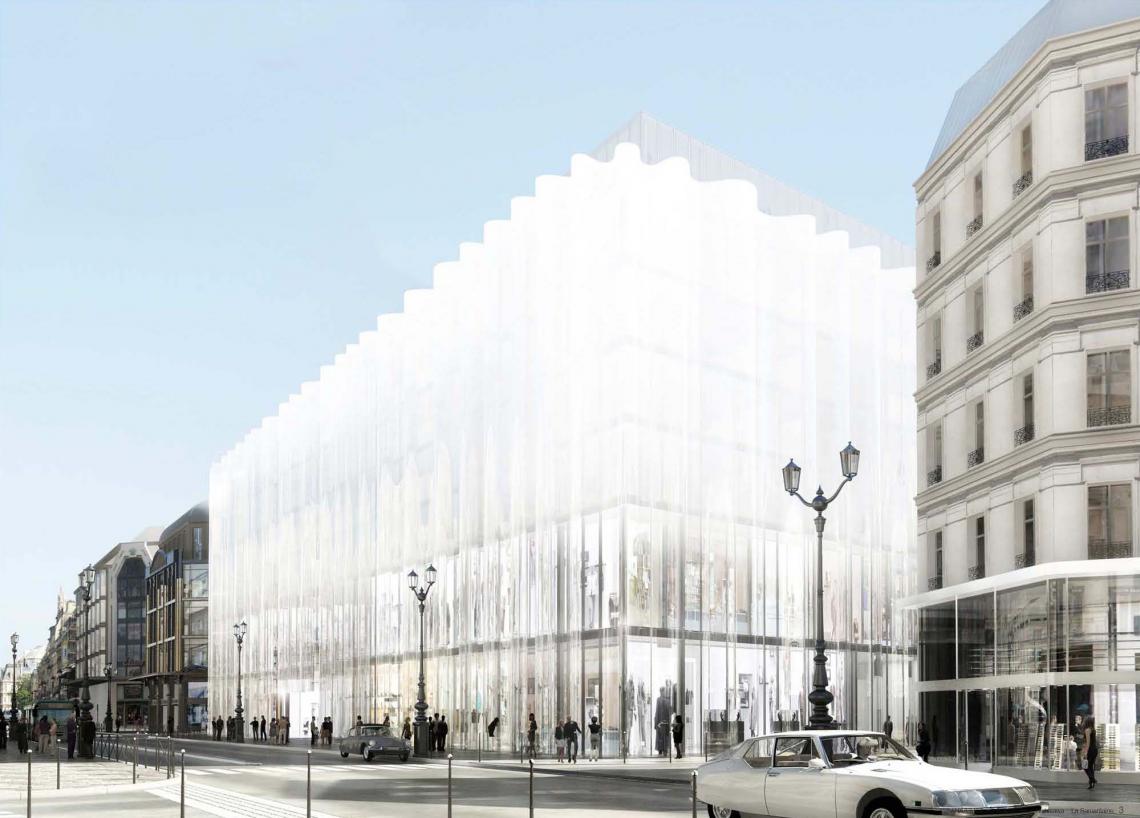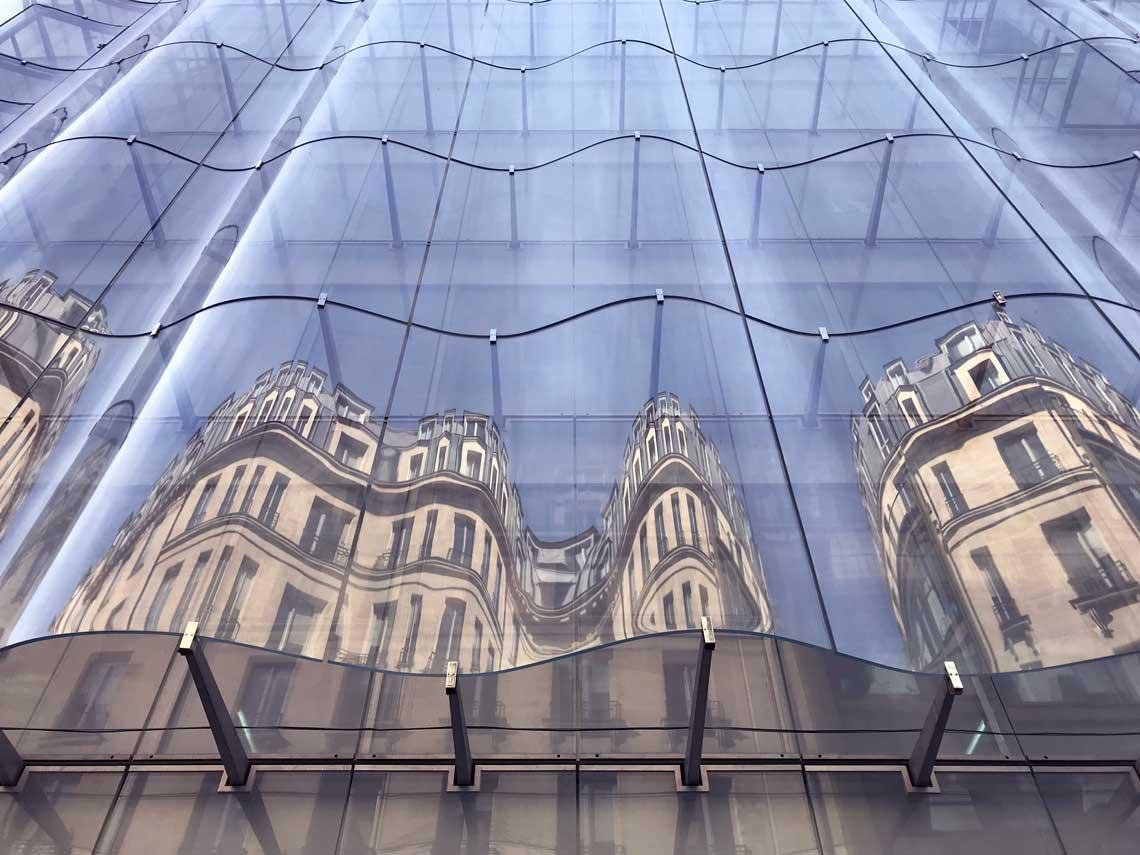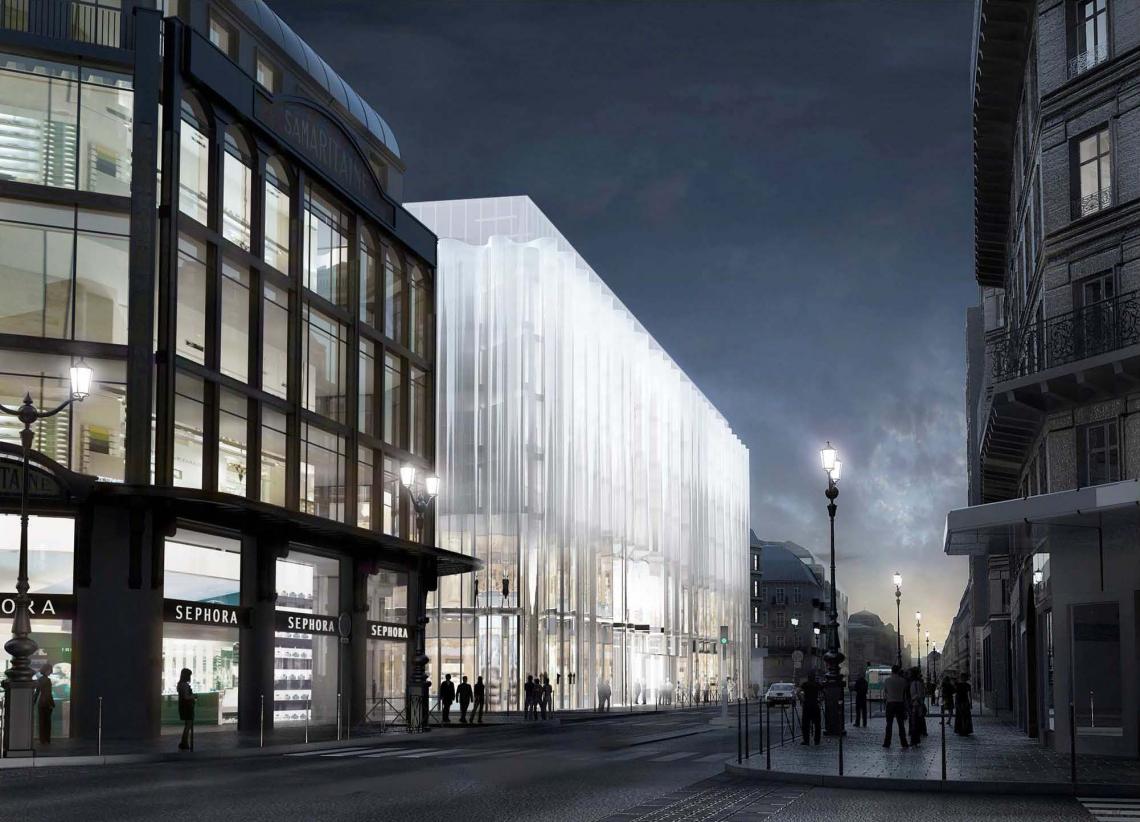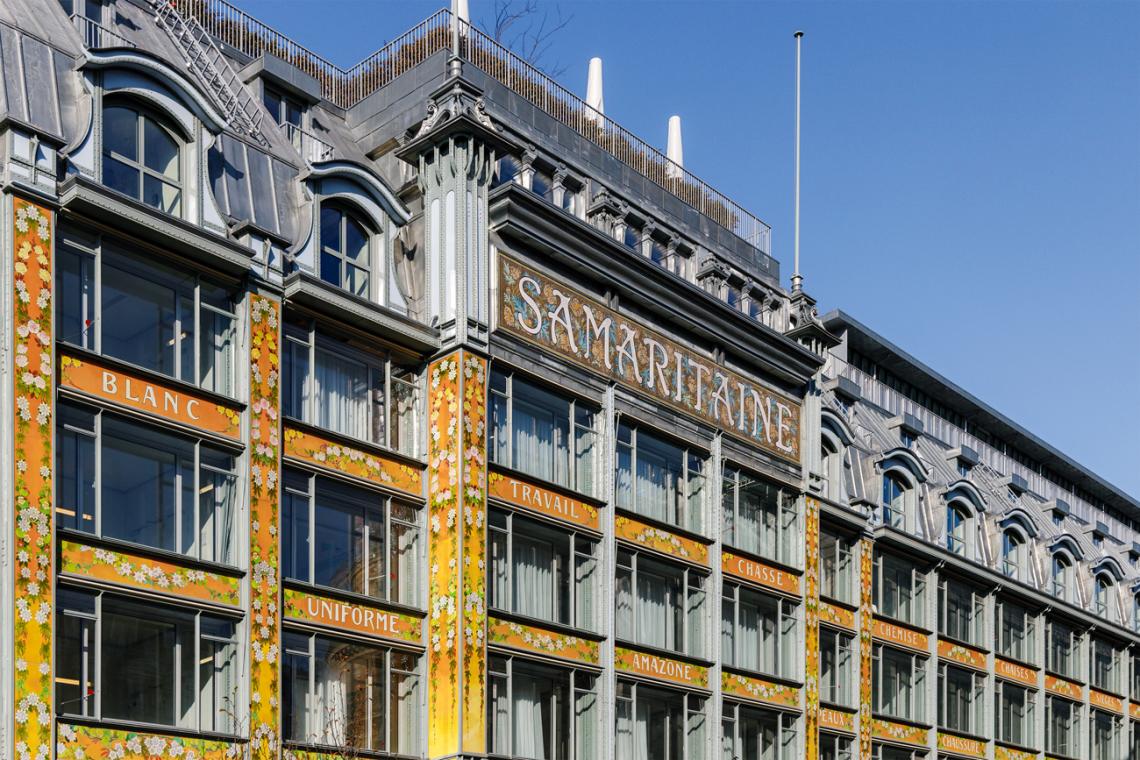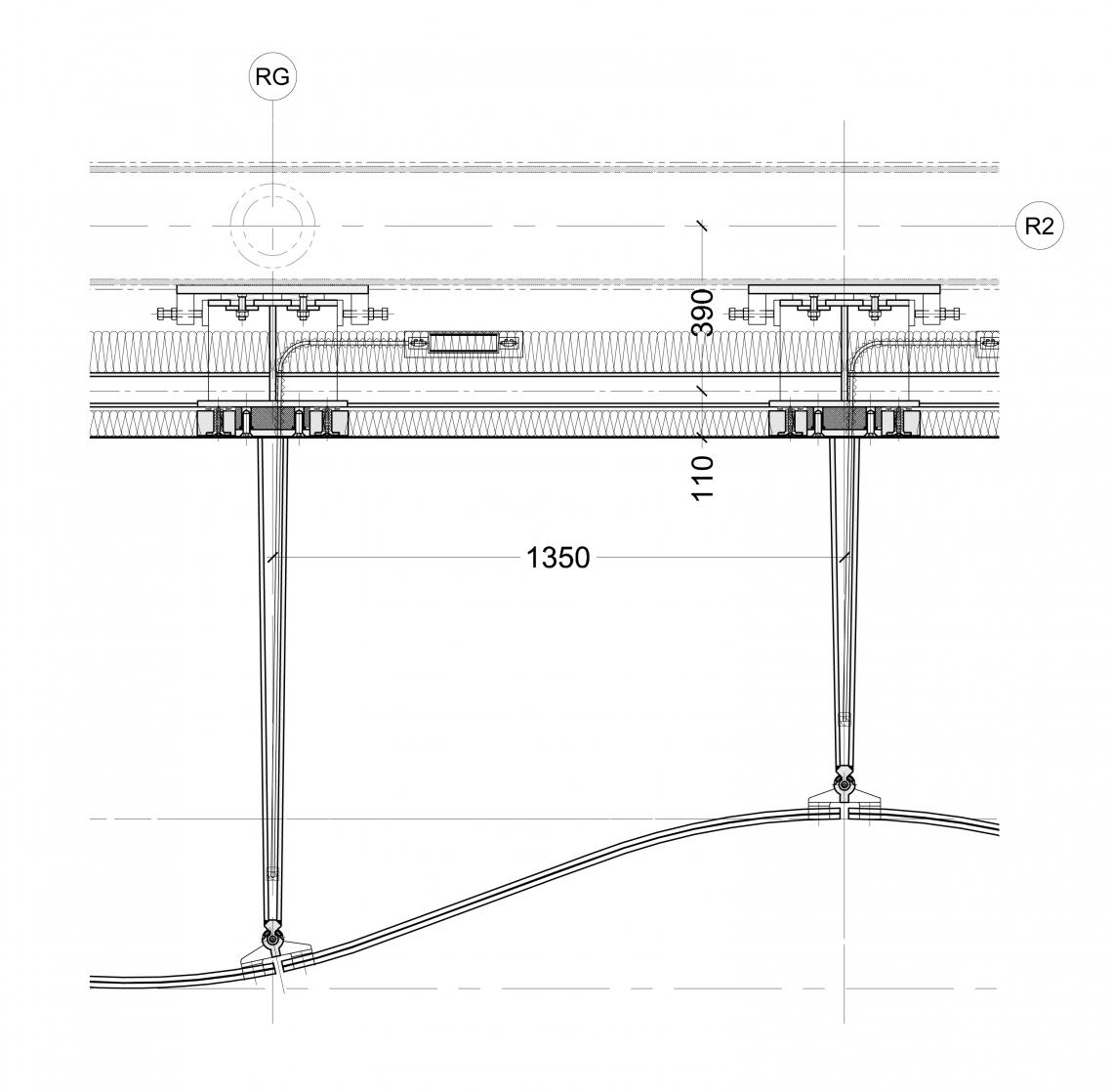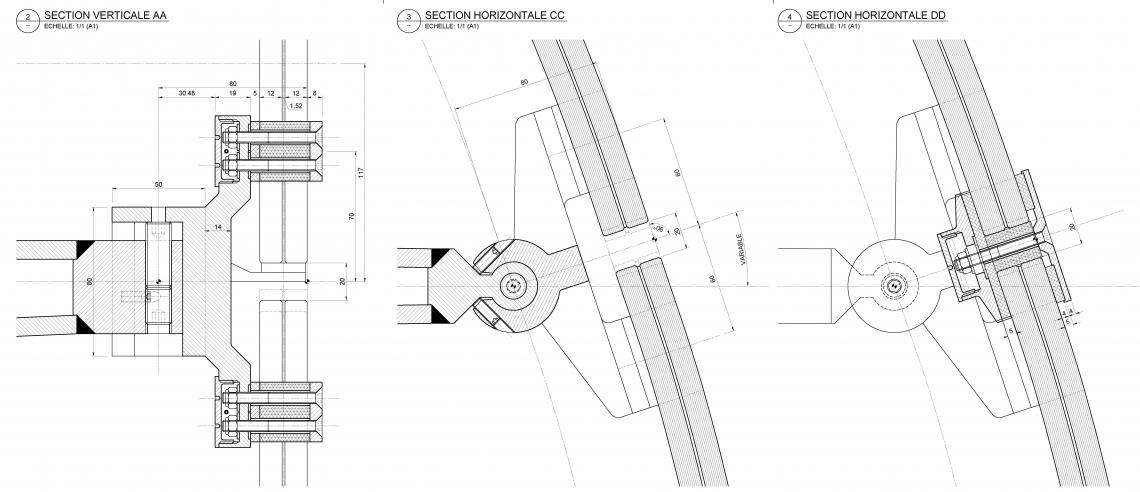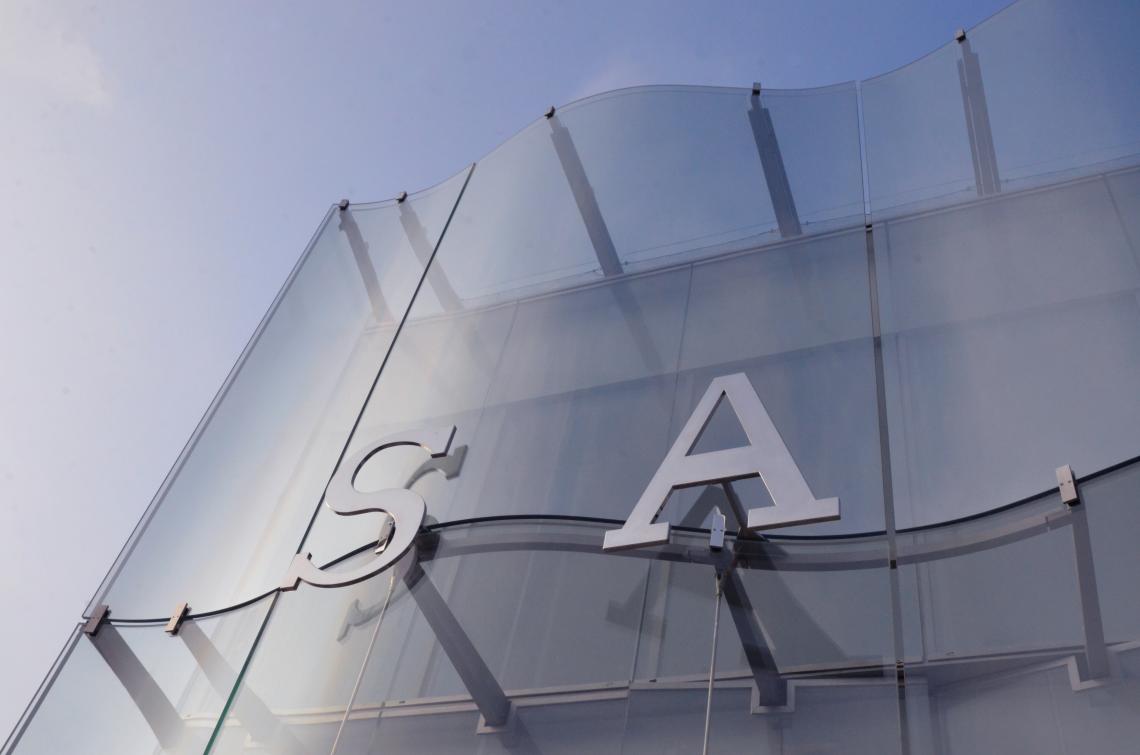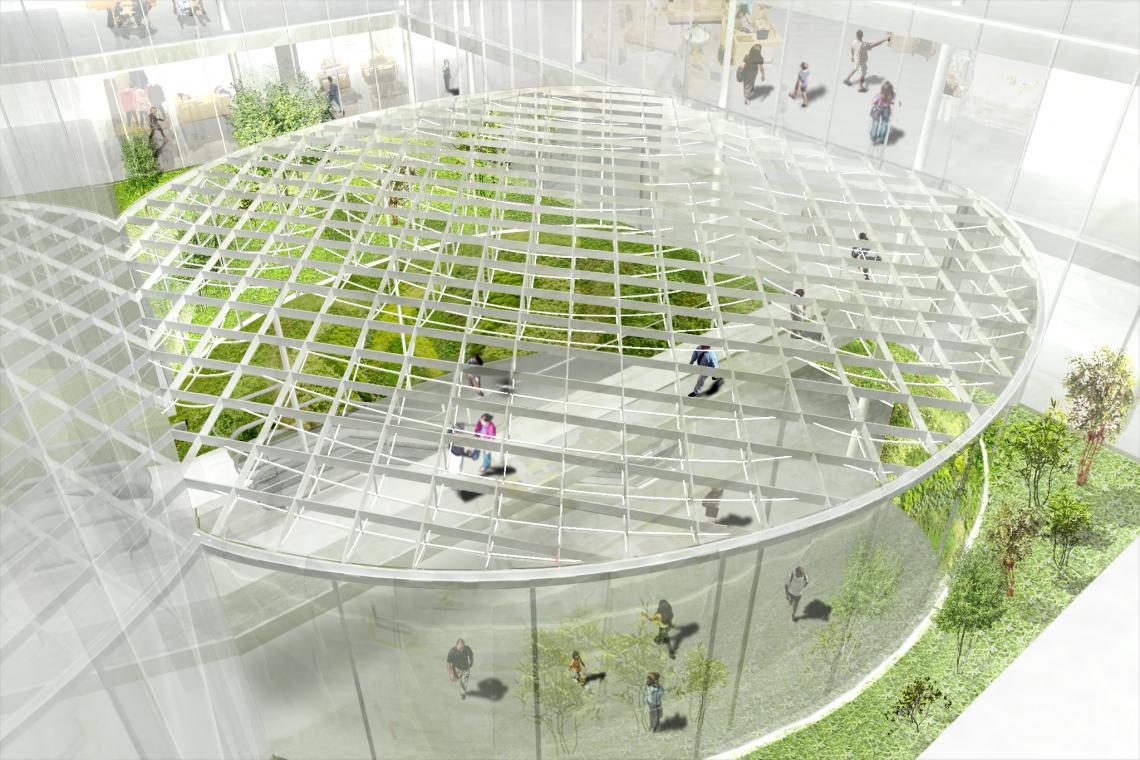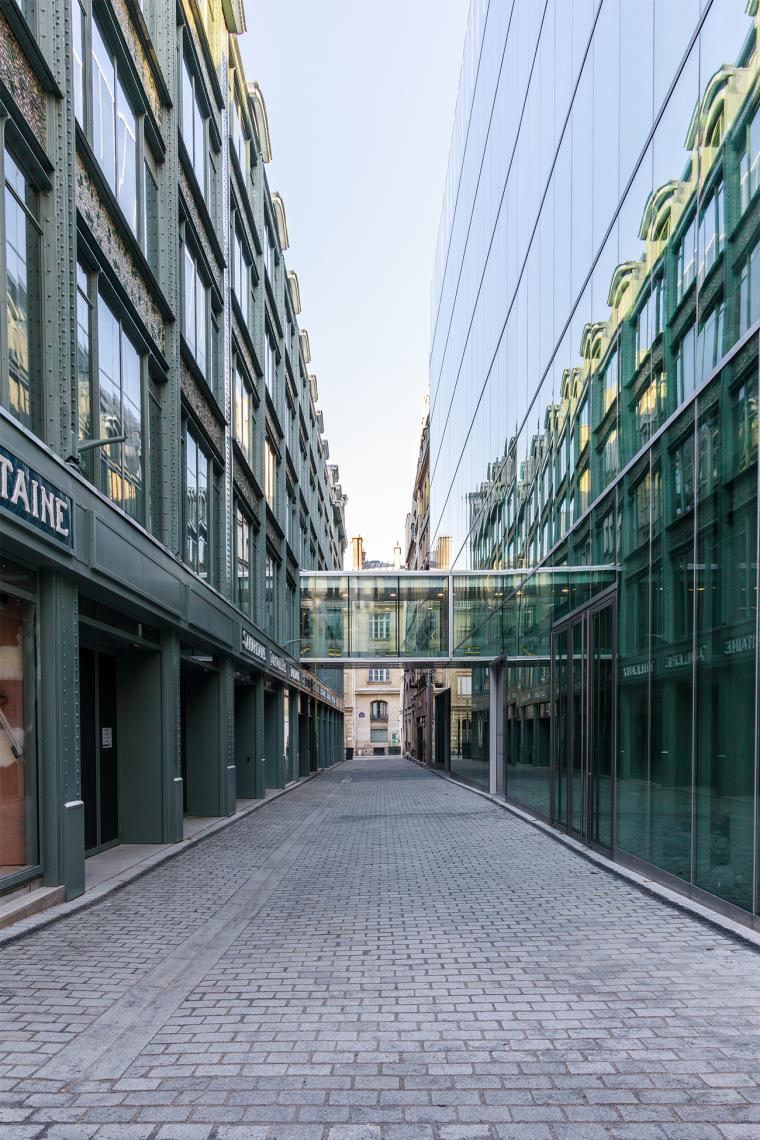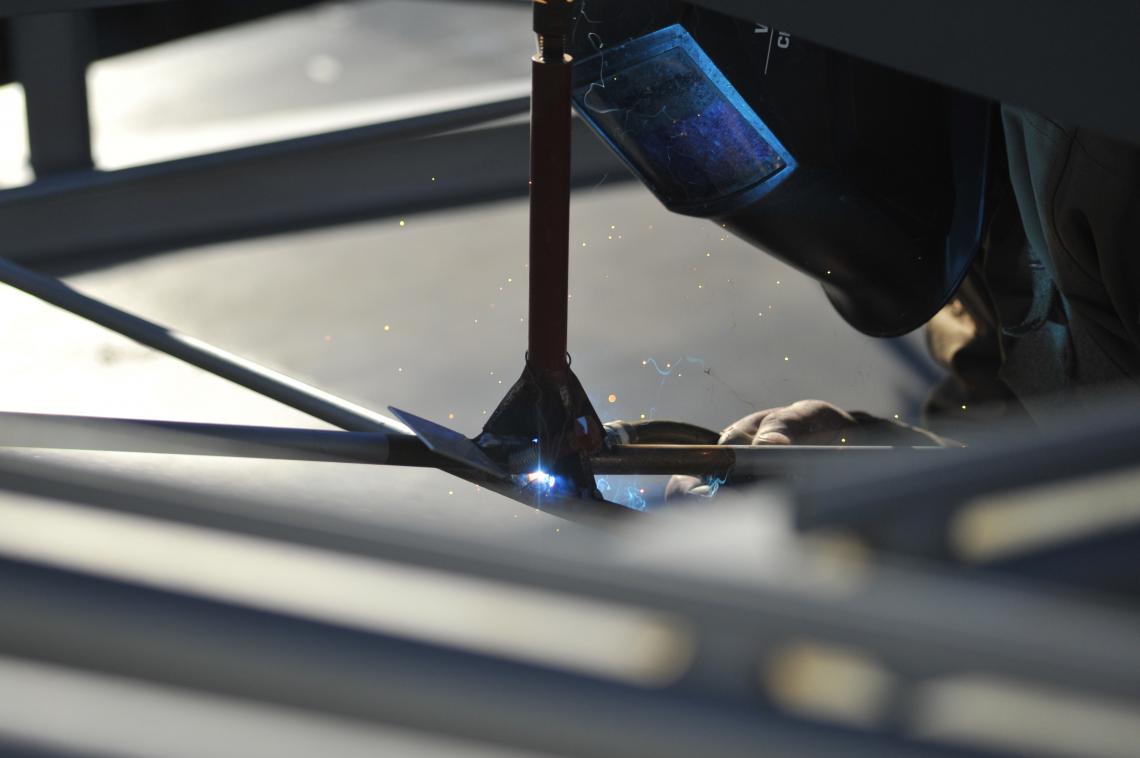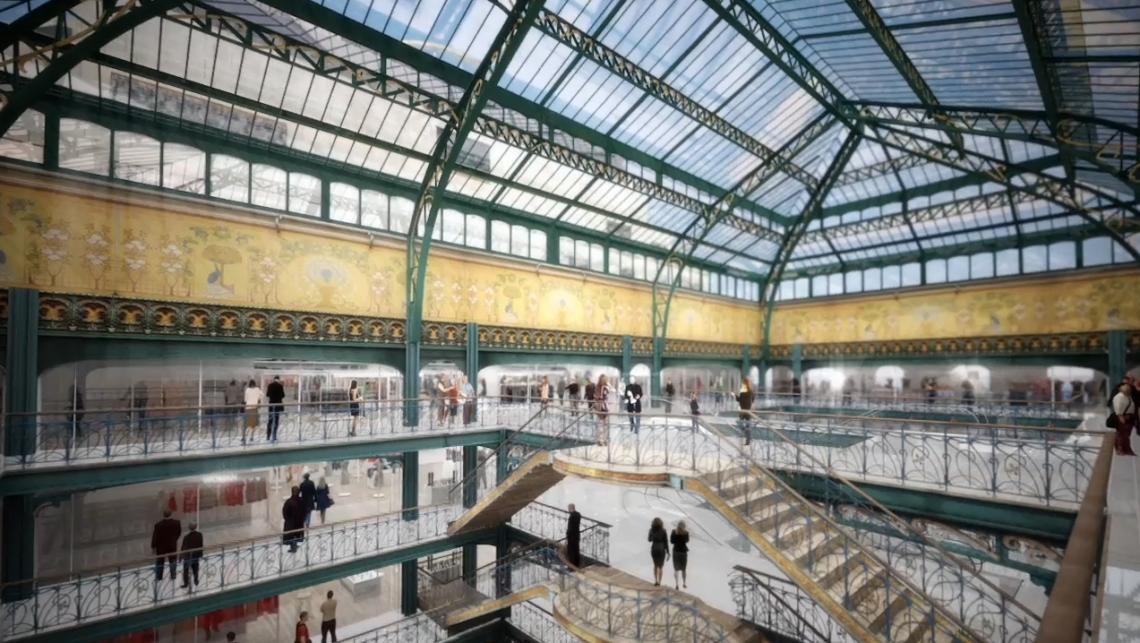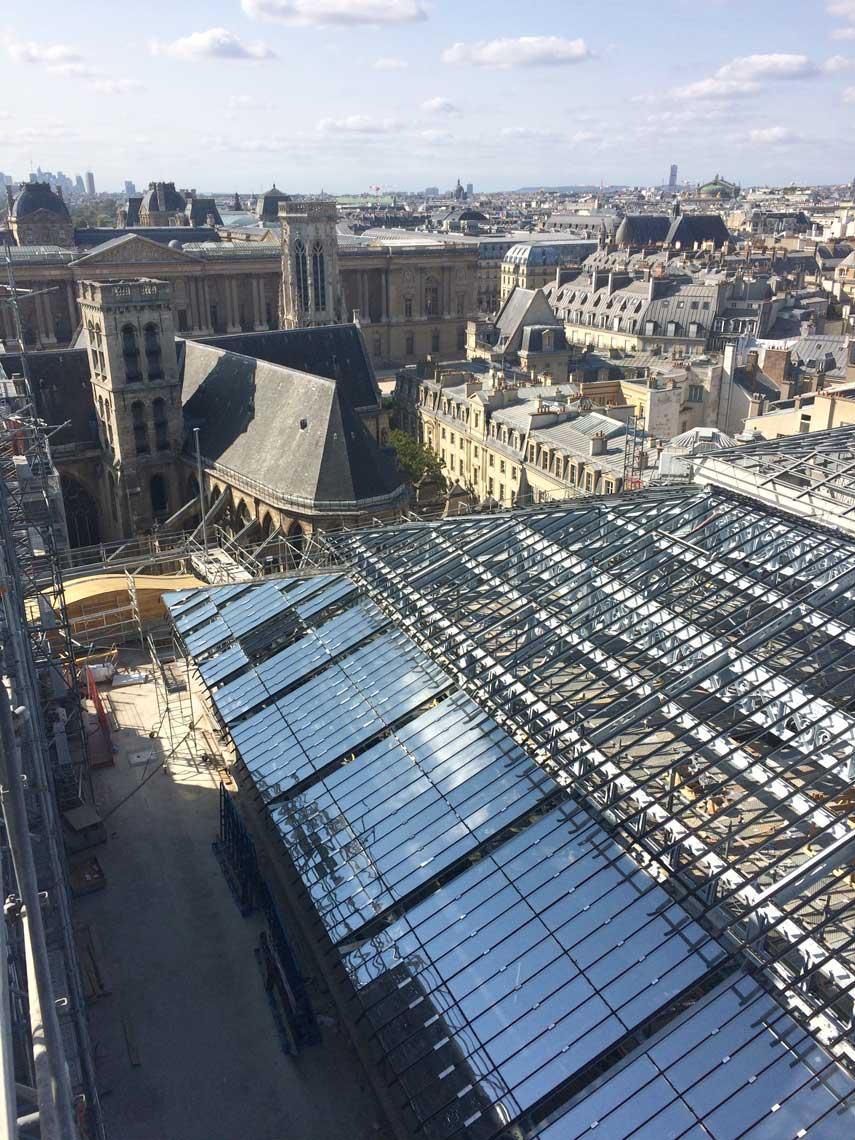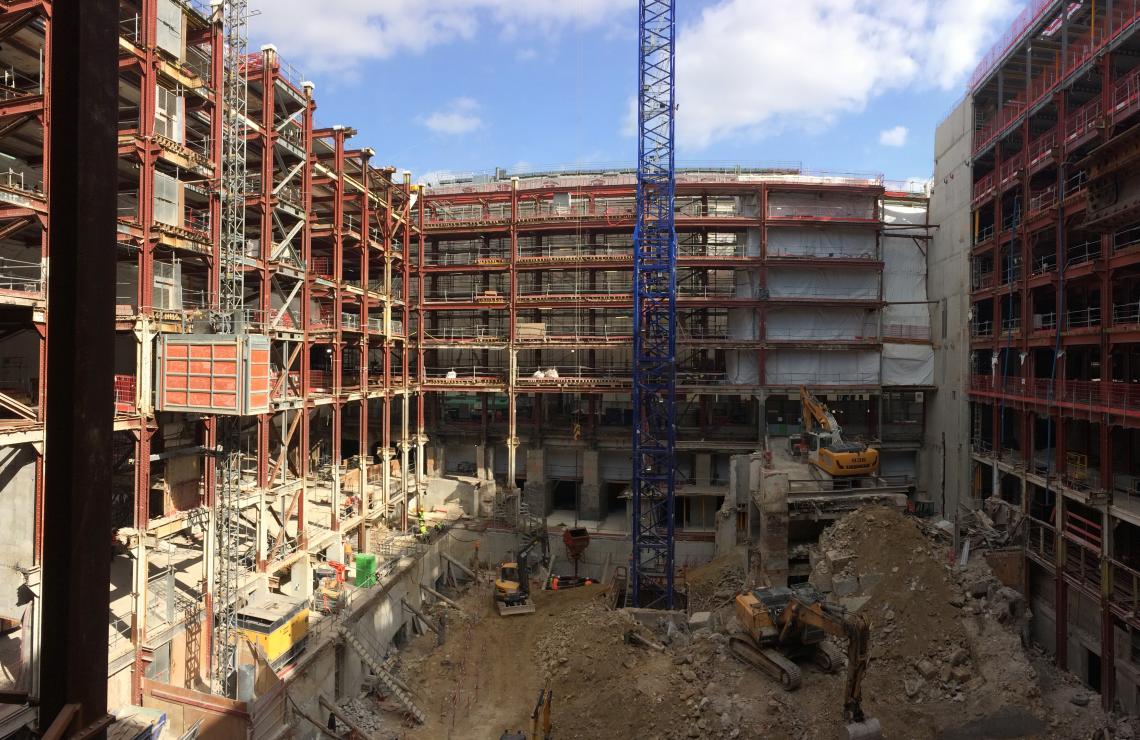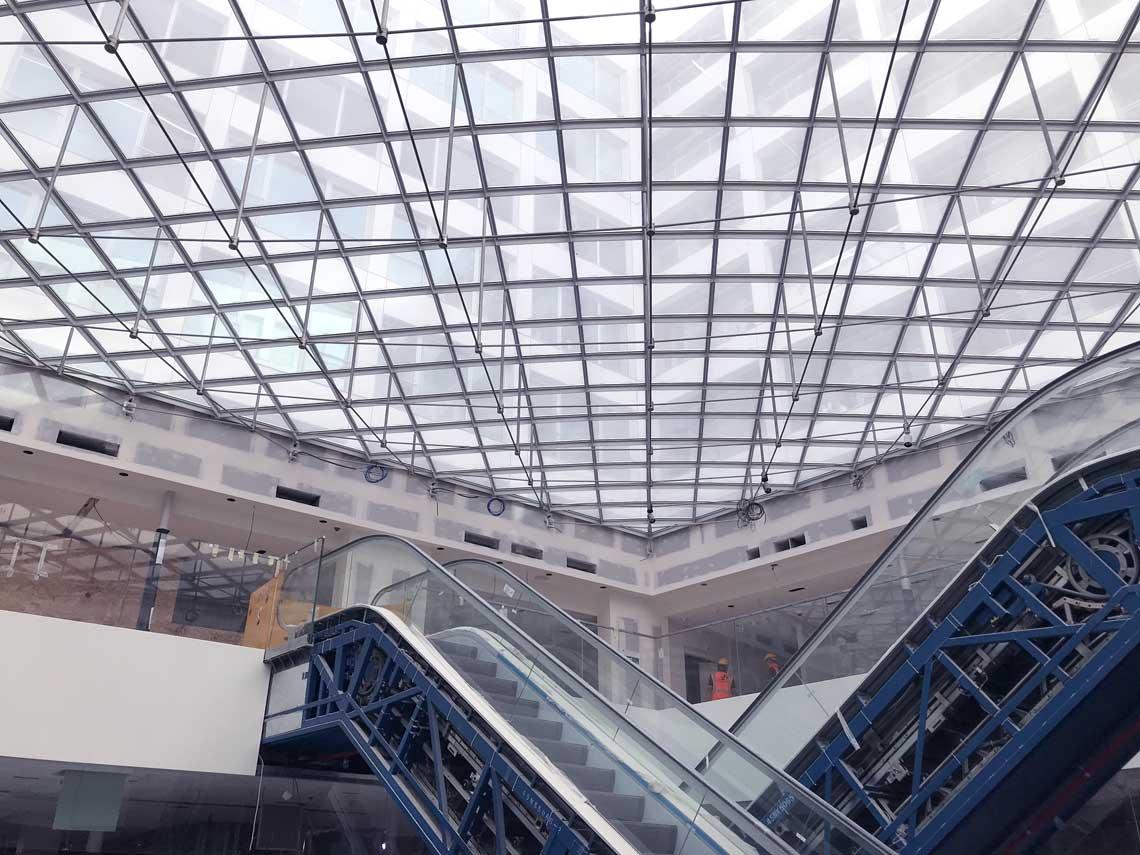 The various buildings constituting the La Samaritaine department store have been remodelled and refurbished to include a new program divided into two distinct blocks in order to accommodate retails, offices, a daycare nursery, a hotel and social housing. The facades of the "Jourdain" building are listed on the inventory of historic monuments and are being completely renovated in order to comply with actual french regulations (thermal, fire, acoustics, etc) but maintaining its historical qualities . The "Rivoli" building is being completely reconstructed with a contemporary treatment for the façades, including the undulating facade described above.
More information on the project and a 3D walktrough can be found via this link.