Lyon Confluence footbridge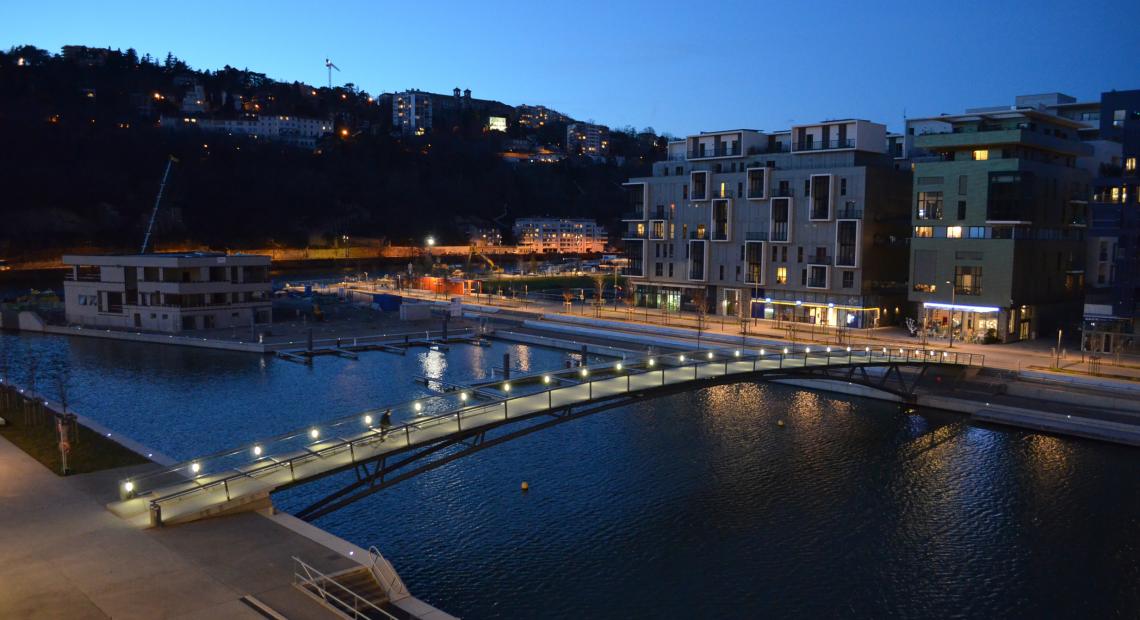 Client
SEM Lyon Confluence
RFR's assignments
Architectural and technical design. Design outline successfully winner of a competition process. RFR scope included all phases from design studies to works supervision and including strucrla calculations.
Description
Footbridge with a 70 m span across the Place Nautique inner harbour basin in Lyon. The deck is composed of timber decking and a steel tubular structure, constituting the footbridge framework. The main connecting and anchoring components are cast pieces. The abutments are made of concrete.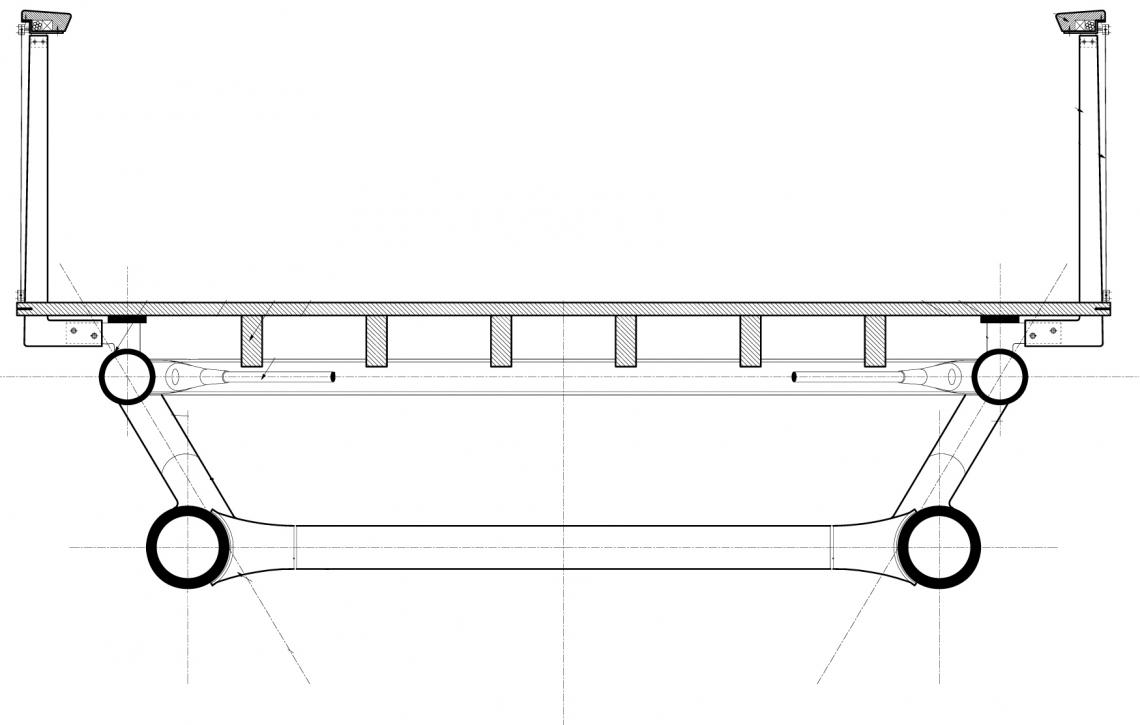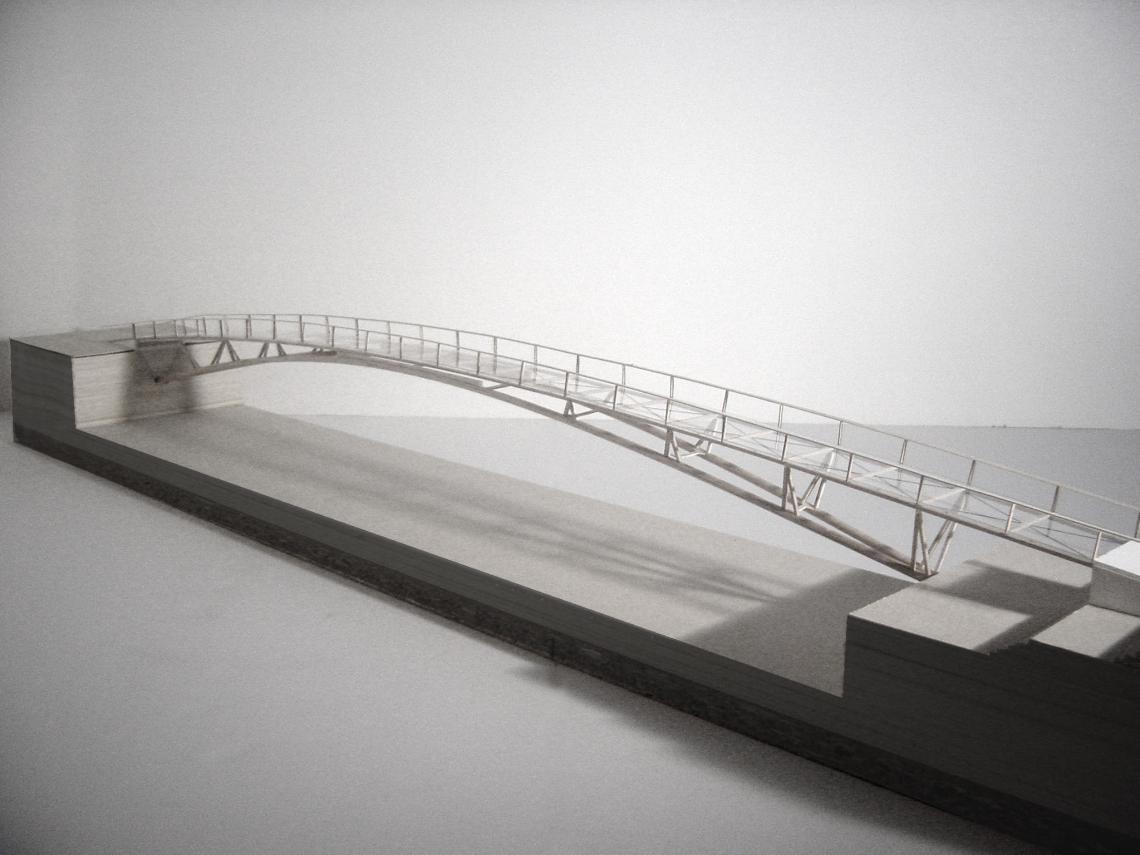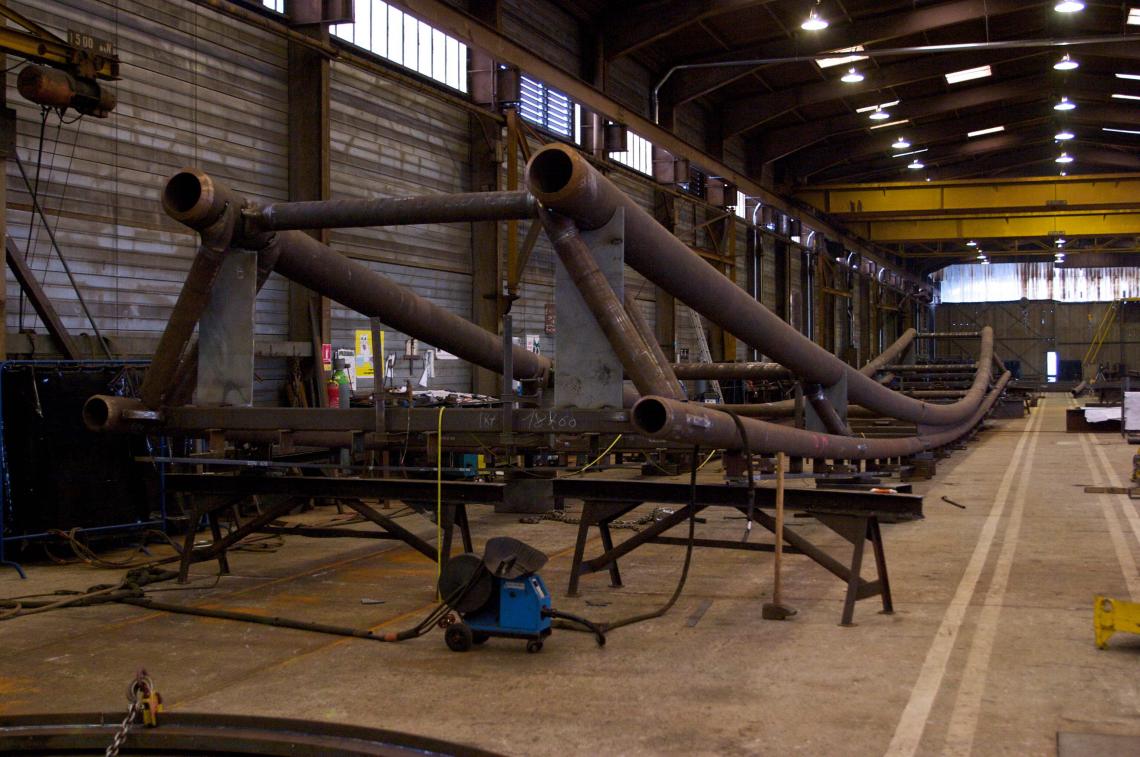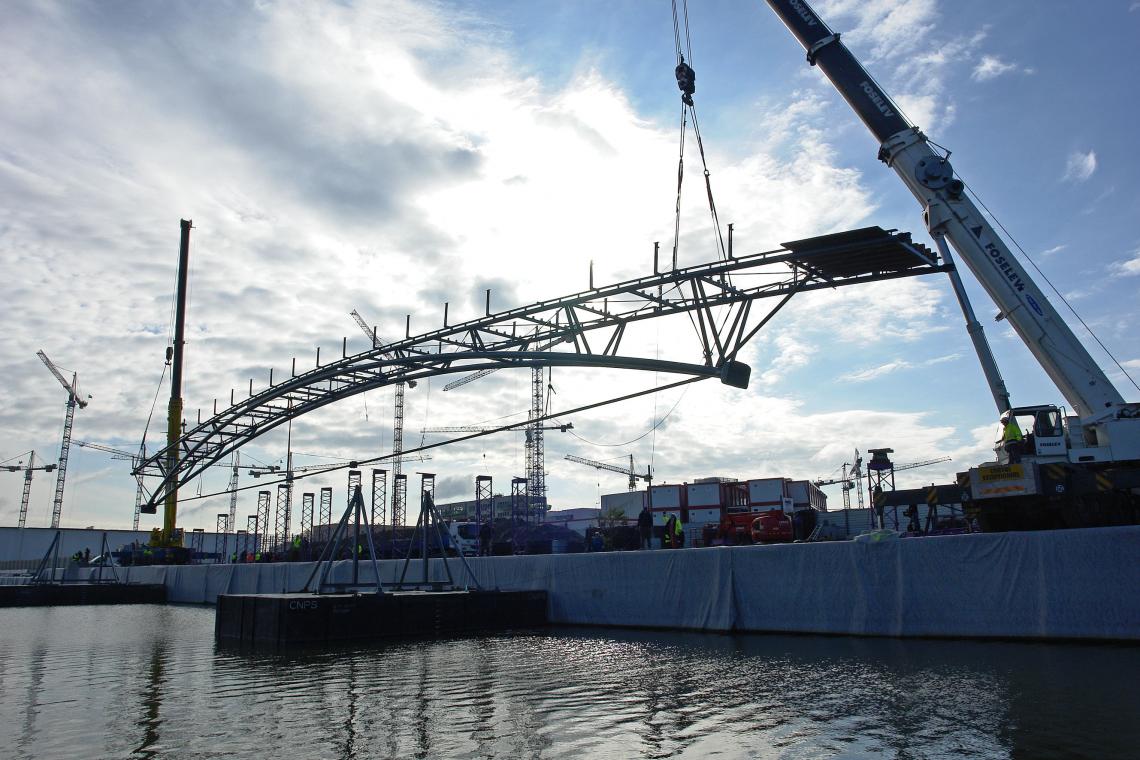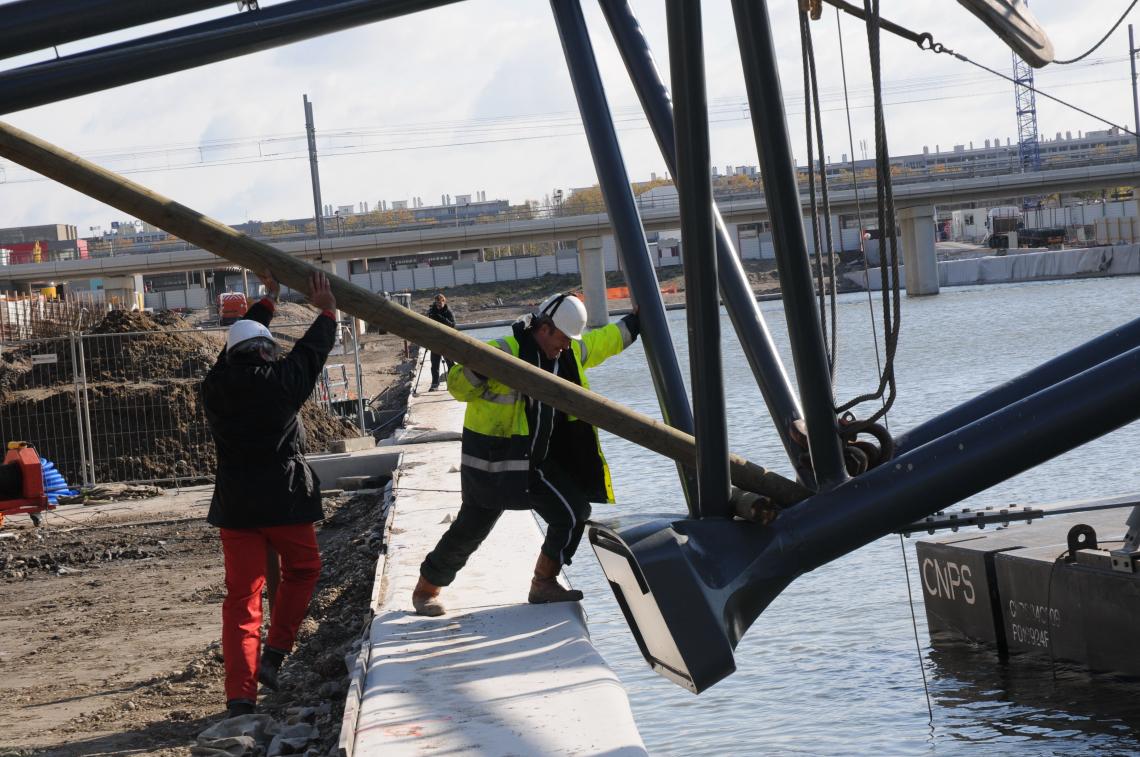 At the southern tip of the peninsula in the city of Lyon where the river Saône flows into the river Rhône, at the heart of the new Confluence district, this 70m-long footbridge stretches across the basin of the emblematic Place Nautique inner harbour. 
The bridge is a fine vantage point over the harbour, the water and the banks, inviting strollers to linger on its broad deck and lean against its wide wooden guard rail to admire the redesigned urban landscape.          
The light, streamlined structure blends in elegantly with its surroundings, preserving the harmony of the inner harbour and offering uninterrupted views along the walkways and embankments. Its structure comprises curved tubes with a circular cross-section on inclined planes, into which struts are inserted in a V-shaped arrangement to carry the decking and form the vertical members of a semi-Vierendeel truss.  
Particularly thorough dynamic studies were performed in order to predict the behaviour of the structure under all levels of pedestrian loading.
To comply with boat clearance requirements while maintaining comfort for users, special treatment was required at each end of the footbridge deck in the form of a modified tread width suited to the steep gradient. Ramped steps occupy half of the deck width at each end offering two types of access, with a handrail in the middle.