RFR's assignments
Collaborating closely with the architect, RFR performed the design studies for the structure and the envelope and supervised the works until completion.
Description
Tensile fabric roof
The tensile fabric follows the geometric shape and structural principles of the existing roof. The fabric roof structure has an inverted double curvature and was prestressed to ensure that it remains in tension at all times.
The fabric is stretched over the Forum and anchored in the existing building framework.
For this original geometric shape, the apexes are supported by specific components mounted on rods.
The rod heads are articulated at their junction with the connectors, to ensure that the fabric is able to move freely in relation to the glass roof structure beneath it.
The low points of the tensile fabric are supported by the main girders and the frame struts.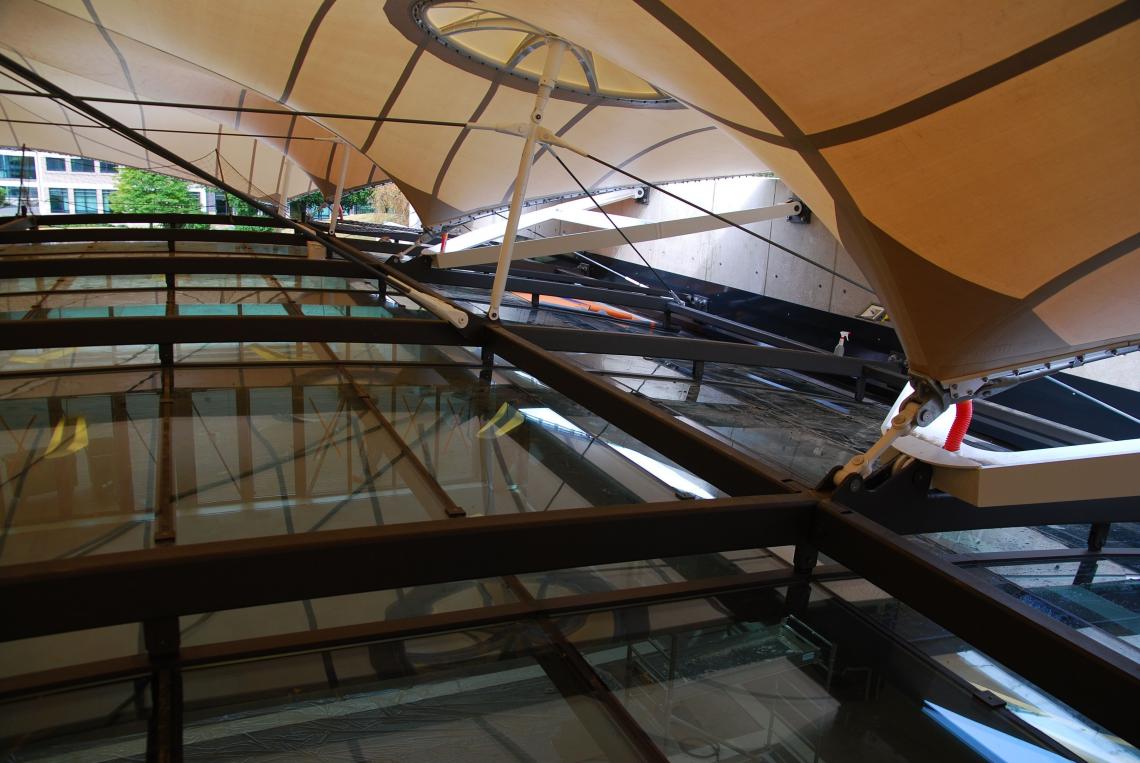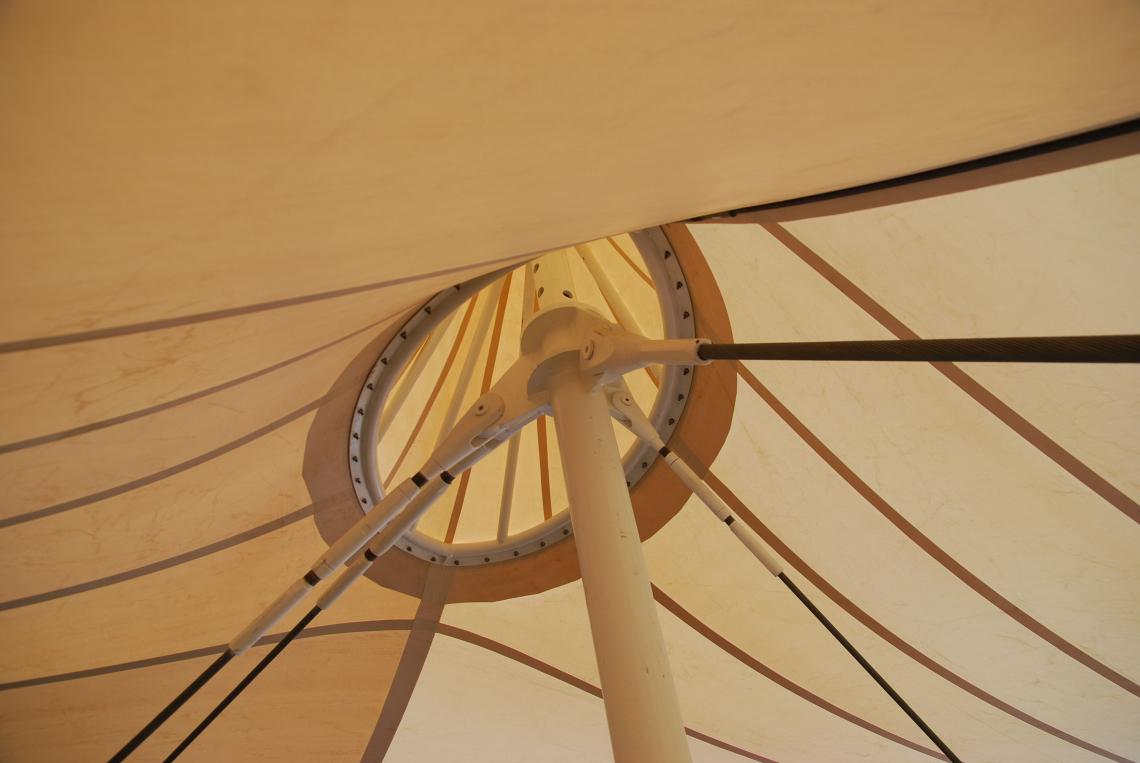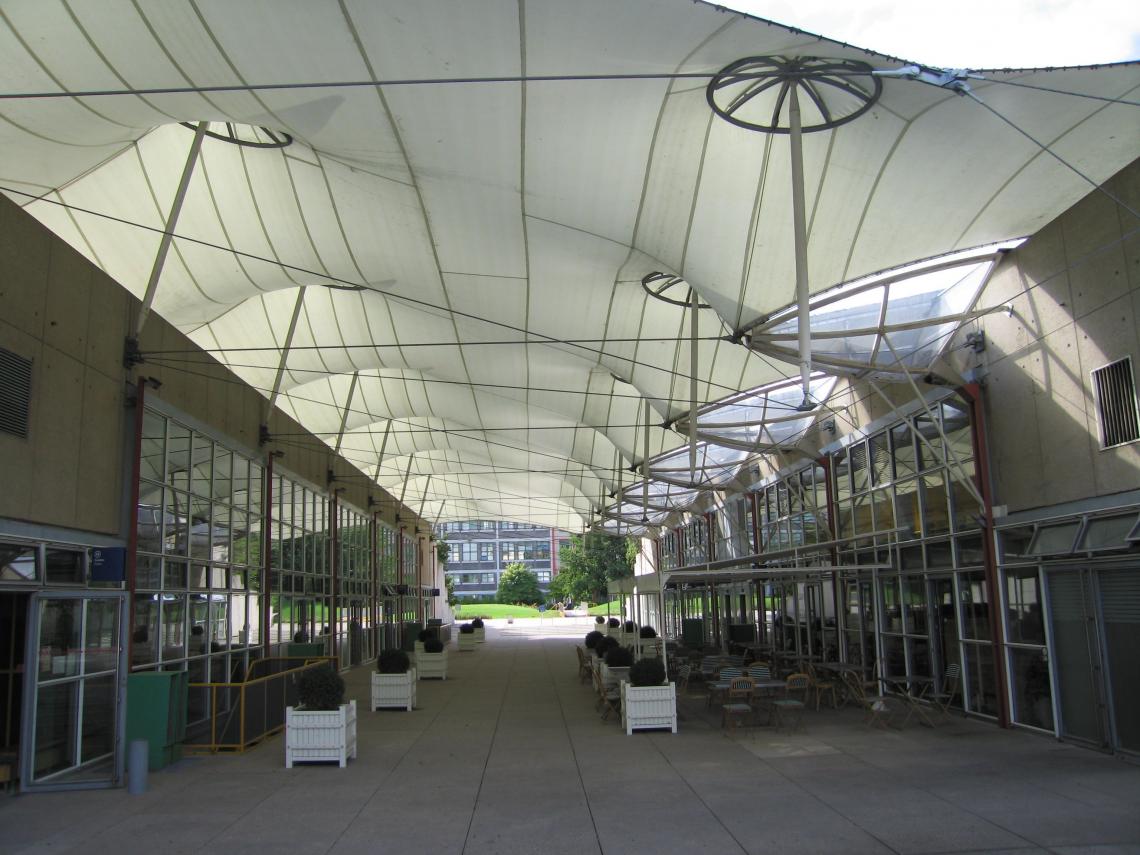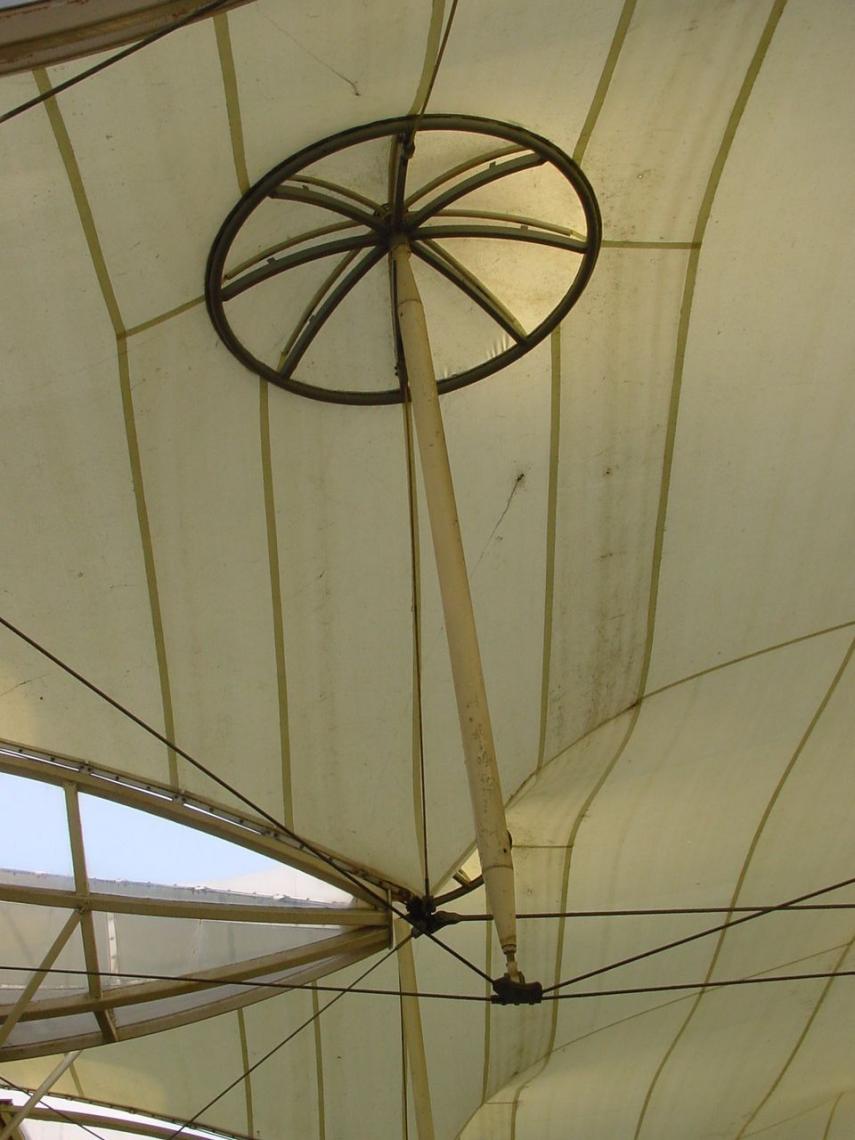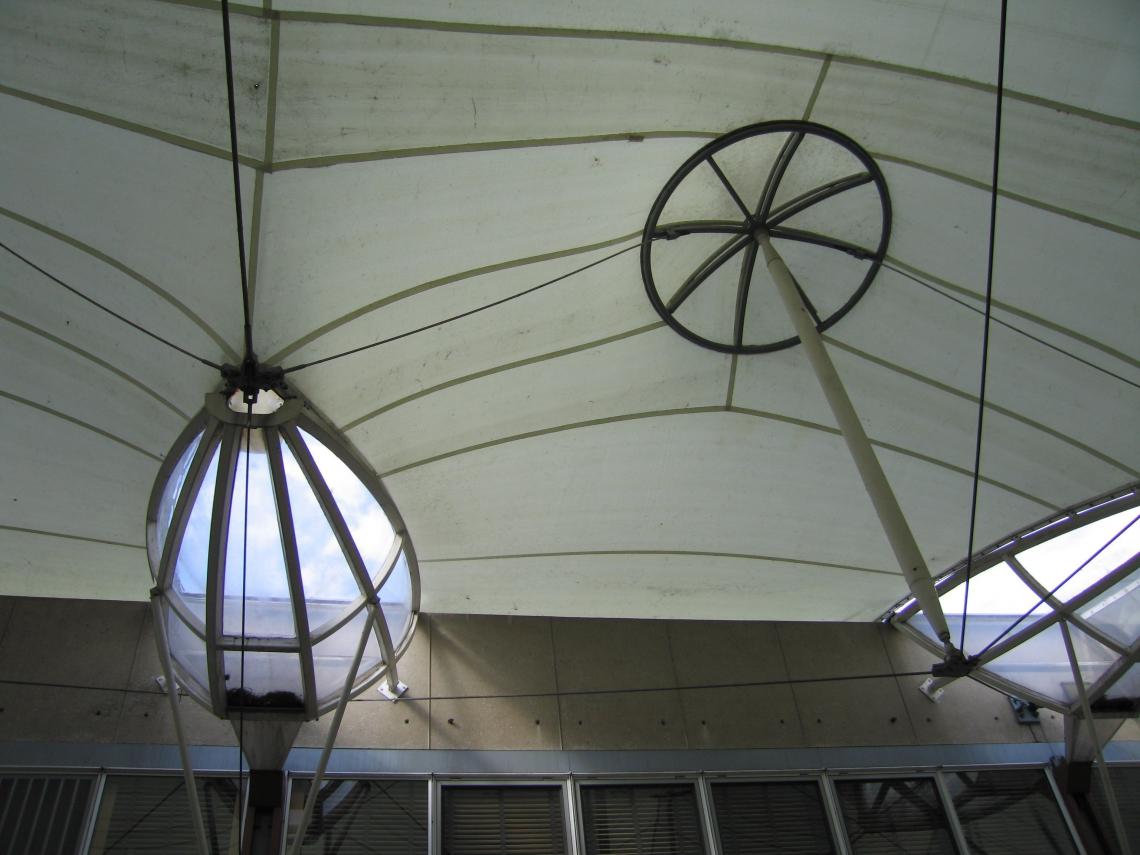 The tensile fabric structure and the glass roof beneath it form part of the project to renovate and refurbish a forum area on the Schlumberger campus in Montrouge. The structure is three-dimensional and composed of a network of steel cables and girders supporting the fabric and its tensioning system. The purpose of using fabric and glass is to maximise natural light inside the occupied space while managing heat gains.
The fabric structure is approximately 30m long with a transverse span of 14m. The horizontal forces generated by the prestressed fabric are taken up by the foundation system.